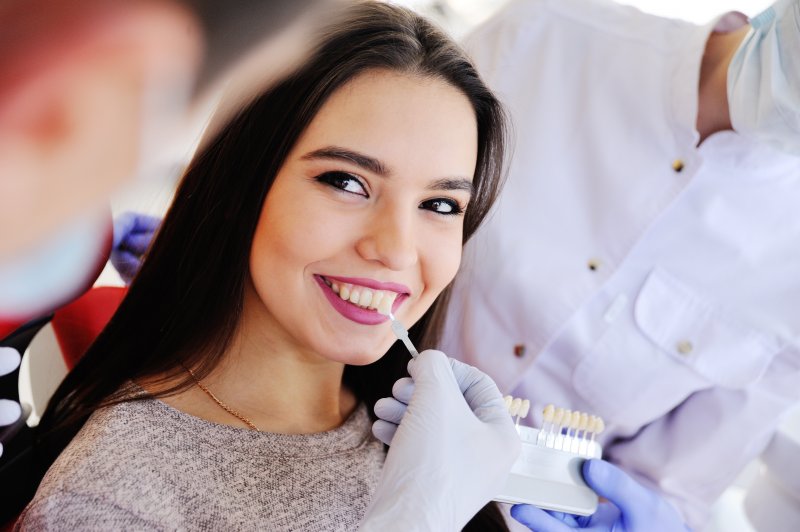 Are you bothered by a noticeable gap between your two front teeth? You're not alone. Many patients experience this common dental concern and seek ways to fill this gap. While there are several treatment options available that could help you, one stands out above the rest: dental veneers.
If you want to learn what causes gaps between teeth and how veneers can help, continue reading. You're close to achieving the smile you want!
What is Diastema?
Simply put, diastema is a gap that forms between your teeth. Most teeth have smaller gaps that only floss, or water can reach when cleaning, but the gap between two teeth with diastema is significantly larger.
While diastema isn't a cause for major concern for your health, it can create feelings of embarrassment or discomfort.
Diastema is the result of multiple factors that affect the alignment of your teeth. For example, it can come about due to missing teeth that leave large spaces for your remaining teeth to fill.
Additional reasons include undersized teeth and a tendency to push against your front teeth with your tongue as you swallow. All of these can lead to a gap forming between your front teeth.
Treatment for Diastema
While braces are usually the go-to response for aligning your teeth, not everyone has the time to invest in that solution. Dental veneers can offer a chance to close the gap without a years-long process in-between.
Veneers are shells of ceramic material that are bonded to your teeth, completely changing the aesthetics of your smile. Due to the way these veneers are attached, they can easily fill in the gap between your teeth, leaving you with your dream smile.
What is the Process for Dental Veneers?
The first step is to see your dentist for a consultation. There, you'll undergo a dental exam to determine if veneers are the right treatment for you. After receiving your dentist's approval, you'll continue the procedure.
Your dentist will begin by removing a small amount of enamel from your teeth. This is so the veneers sit properly when they're placed. Then, you'll have an impression of your teeth made.
This impression is sent to a dental lab where your veneers will be fabricated. While you wait, you'll receive temporary veneers that will protect your teeth and give you a preview of your new smile.
Once your veneers arrive after a couple of weeks, your dentist will install them for you, using strong dental cement to adhere your permanent veneers in place.
If you've been self-conscious about your diastema, now might be your time to shine. Dental veneers can offer you a boost of confidence and a grin you'll be proud to show off. With their ability to address misaligned teeth, veneers can help you achieve the smile you've always dreamed of.
About the Author
Dr. Nelson Y. Howard believes in the transformative power of dentistry. For nearly 40 years, he's cared for his patients like his own family, getting them the treatment they need. Dr. Howard graduated from the UCLA School of Dentistry and has since become a distinguished dentist in the cosmetic field, becoming an Accredited Member of the American Academy of Cosmetic Dentistry. To schedule a veneer consultation at Nelson Y. Howard, D.D.S., call (760) 599-6559 or visit the website to explore other services.