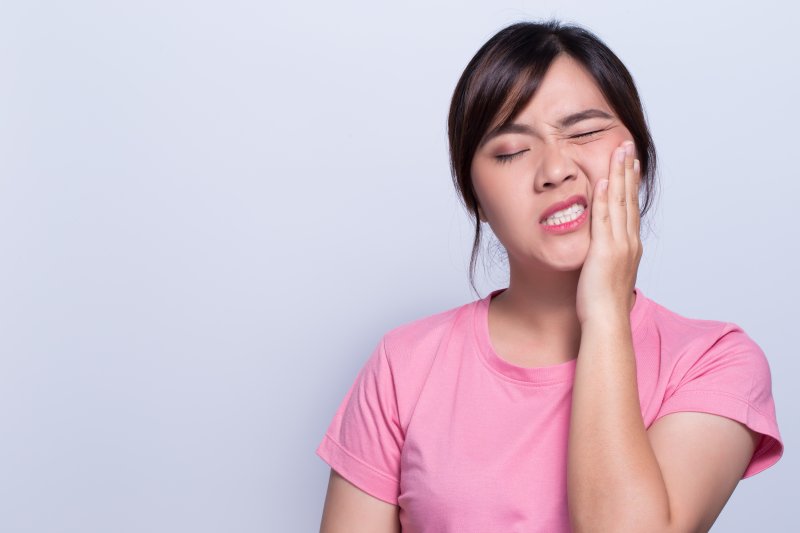 It's likely that you'll experience a toothache at some point in your life. While some toothaches are minor and can be treated with a simple dental filling, others may indicate a more severe oral health problem. But can ignoring these serious toothaches lead to life-threatening consequences? Read on to explore whether toothaches can ever pose a fatal risk and how your dentist can help address them.
Potentially Fatal Tooth Pain
Tooth nerves are located deep within the innermost part of the tooth, called the pulp. When cavities, small cracks, or enamel erosion expose these sensitive layers, irritation can occur. If untreated tooth decay or significant injuries allow this irritation to reach the pulp, it can become vulnerable to infection.
An infected tooth can lead to the formation of a dental abscess, which is characterized by the presence of a pus-filled pocket within the affected tooth. Unlike infections in other parts of the body, dental infections do not typically resolve on their own or with antibiotics. This highlights the crucial importance of seeking prompt professional intervention.
Neglecting treatment can lead to significant mouth swelling, making it difficult to breathe and swallow. Moreover, bacteria may enter the bloodstream, potentially causing sepsis, a life-threatening condition that can affect vital organs like the kidneys, lungs, or heart. These complications must be diligently avoided.
5 Symptoms of a Dental Abscess
When dealing with a toothache, it's crucial to watch out for signs that may suggest the presence of a dental abscess. Some common indicators include:
A small bump or lump near the painful tooth on the gum
Pus, swelling, or discharge around the affected tooth
Darkening or loosening of the affected tooth
Sharp, stabbing pain when chewing or biting
Sudden cessation of tooth pain
What to Do If Your Tooth Hurts
If you have a toothache, contact your emergency dentist right away, and describe the pain and tooth details. Your dentist will schedule an appointment and offer guidance, such as rinsing with warm salt water or mouthwash to remove bacteria around the affected tooth.
To ease discomfort and inflammation, apply an ice pack to the area. Over-the-counter pain relievers can help until your dentist evaluates the issue. If you see a gum bump, avoid meddling with it and wait for your dentist's evaluation.
While toothaches may not always indicate a severe problem, they can sometimes be a warning sign of a potentially life-threatening oral health issue. Therefore, it's crucial to promptly inform your dentist of any of the symptoms mentioned above, enabling them to offer timely and effective treatment.
About the Practice
When it comes to top-notch dental care in San Diego, San Marcos, or the surrounding areas, Dr. Nelson Howard and his team of highly skilled oral health professionals are the perfect choice. They are dedicated to serving their community and ensuring that their patients enjoy the beautiful, healthy smiles they deserve. If you're dealing with a troublesome toothache, our expert team can identify the underlying issue and provide prompt treatment. For more information or to schedule an appointment, feel free to contact their Rancho Bernardo office at (858) 451-0550, their San Marcos office at (760) 599-6559, or visit their website.