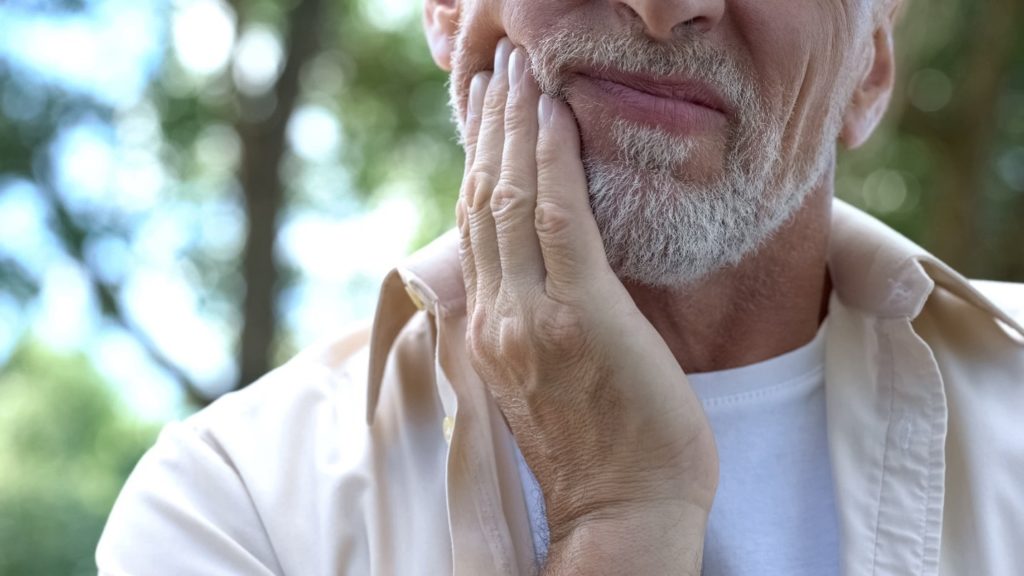 Bruxism, a condition marked by nighttime teeth grinding and clenching, may not appear significant at first glance, but it carries significant implications. Grinding your teeth during the night can give rise to a host of severe oral health concerns, and it can also contribute to an aged appearance. The good news is that bruxism is manageable with professional intervention. Continue reading to learn how teeth grinding plays a role in the aging process and preventive measures to help you preserve your youthful appearance.
How Bruxism Can Make You Appear Older
Wrinkles are often associated with various factors like smoking, sun damage, and the natural aging process, but we seldom consider our teeth as contributors to an older appearance. Surprisingly, one of the primary culprits behind premature wrinkles around the mouth is the collapse of the bite resulting from teeth clenching or grinding.
What's even more surprising is that this issue is relatively common; it's estimated that twice as many Americans experience bruxism compared to those who smoke!
While it's true that facial muscle tone naturally declines with age, this aging process occurs more rapidly in individuals with tooth and bone loss. Because facial muscles are connected to facial bones, significant bone loss has a profound impact on these muscles and their functionality.
Consequently, facial skin starts to sag, and the lips may appear longer than usual. This combination of sagging muscles, loose skin, elongated lips, and a diminished chin can collectively contribute to a prematurely aged appearance.
Tips for Preventing Teeth Grinding
You don't have to accept a collapsed bite or an older appearance caused by bruxism. There are actually many steps you can take to prevent teeth grinding. Here are some helpful tips to consider:
Visit your dentist – Routine dental visits provide your dentist with the opportunity to perform teeth cleaning and address oral health concerns like bruxism.
Mind your diet – Maintain a diet rich in vitamins and nutrients while avoiding foods that can harm your teeth. Steer clear of hard nuts, citrus fruits, peanut brittle, and coffee, as they can potentially further weaken your enamel, increasing susceptibility to bruxism-related effects.
Wear a nightguard – Bruxism frequently occurs during sleep, and wearing a custom-made night guard can provide substantial protection. These devices effectively prevent enamel damage and minimize the impact of the condition on your facial appearance and bite.
Don't bite your nails – Biting your nails can lead to the same type of microfractures in your enamel as bruxism does.
Teeth grinding can lead to serious issues, with premature aging being just one of them. However, understanding how to manage the condition is essential for your overall well-being and appearance.
About the Practice
For outstanding dental care in San Diego, San Marcos, or nearby areas, Dr. Nelson Howard and his team of skilled oral health professionals are the ideal choice. They are committed to serving their community and helping their patients achieve the beautiful smiles they deserve. Whether you need guidance on maintaining a healthy smile at home or tips for managing teeth grinding, they are here to help. To learn more or to schedule an appointment, contact their Rancho Bernardo office at (858) 451-0550, their San Marcos office at (760) 599-6559, or visit website.