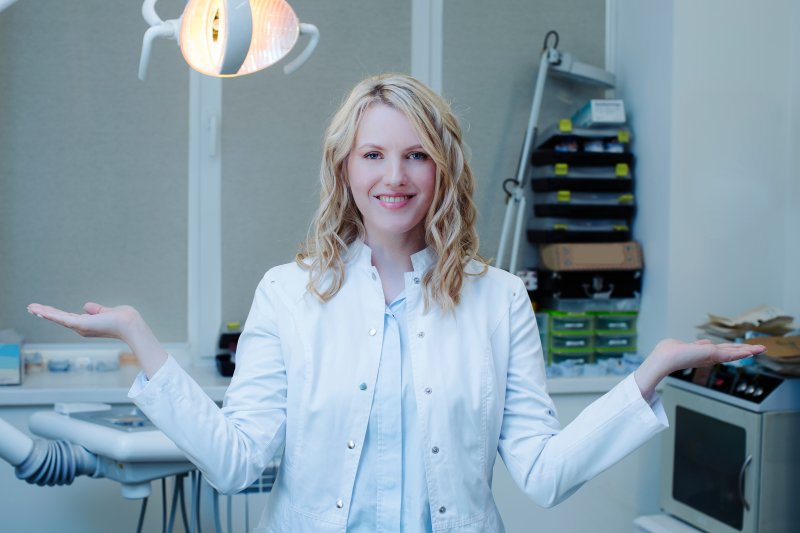 It's not uncommon for patients to skip regular visits to the dentist. In fact, many go months or years between visits due to a number of factors including anxiety, schedule conflicts, and lack of funds.
It could be that you just haven't found the time to go, or that you're dreading the talking-to your dentist might give you when you step back through the door. Whatever the reason for your apprehension in getting back to the dentist, here's what you can expect when you finally do take the plunge and schedule a dental checkup.
A New Set of Dental X-Rays
If it's been a while since you've been to the dentist, especially if it's been a few years, one of the first things your dentist will ask for is an x-ray of your teeth for their records.
Whether you've switched dentists, or you haven't seen your regular dentist for an extended period, your dental records will have changed.
An x-ray will allow the dentist and his team to get a better understanding of what's going on below the surface of your teeth, and how to best go about treating any imperfections they find. This information will be shared with you before moving on to the next phase of your visit.
A Deep Tooth Cleaning
Regular cleanings take only a few minutes when performed on teeth that have been cleaned as part of a routine. However, if you're seeing your dentist for the first time in a while, then the cleaning will be more extensive and can take a while to complete.
This extra cleaning time can be attributed to the amount of hard plaque that has built up on your teeth over time, especially if you haven't been brushing twice a day and flossing regularly. If this is the case, there may also be some bleeding from your gums at this stage, but it's nothing to worry about.
An Extensive Oral Exam
After your mouth is cleaned thoroughly, your dentist will conduct an oral exam meant to test your teeth and locate any imperfections they might find in your mouth. This screening may include signs of gum disease, cavities, pain in your teeth and gums, jaw pain, and even early signs of oral cancer.
The exam is important to the process as it will inform the dentist on what treatments to recommend.
If you're self-conscious about the state of your mouth, and this is the reason you haven't been to the dentist in a while, don't let that dissuade you from going through with it.
Dentists and their hygienists are professionals who have seen it all and have compassion for those who are struggling with their oral health.
A Breakdown of a Smile Improvement Plan
After the exam is completed, and the dentist has compiled all his notes, the final step is to go through your treatments in an organized way.
This improvement or restoration plan is a guide that you and your dentist can follow to quickly restore the functionality and look of your mouth.
At the end of your visit, you will have all the information you need going forward. The treatment plan will not only cover the various procedures and treatments that your dentist will perform, but also a general timeline of when each step should be completed.
With this knowledge, coming back again should be a much less intimidating prospect that will keep your smile looking great for years to come!
About the Author
Dr. Nelson Howard is a Founding Member of the West Coast Society for Cosmetic Dentistry and a patient-first practitioner. His caring approach to dentistry has earned the trust of his patients for many years and kept him fulfilled in his career. His favorite part of dentistry is seeing the satisfaction of his patients as he lifts them out of pain and self-doubt. Visit his website here or call (760) 599-6559 to schedule a cleaning and checkup appointment today.