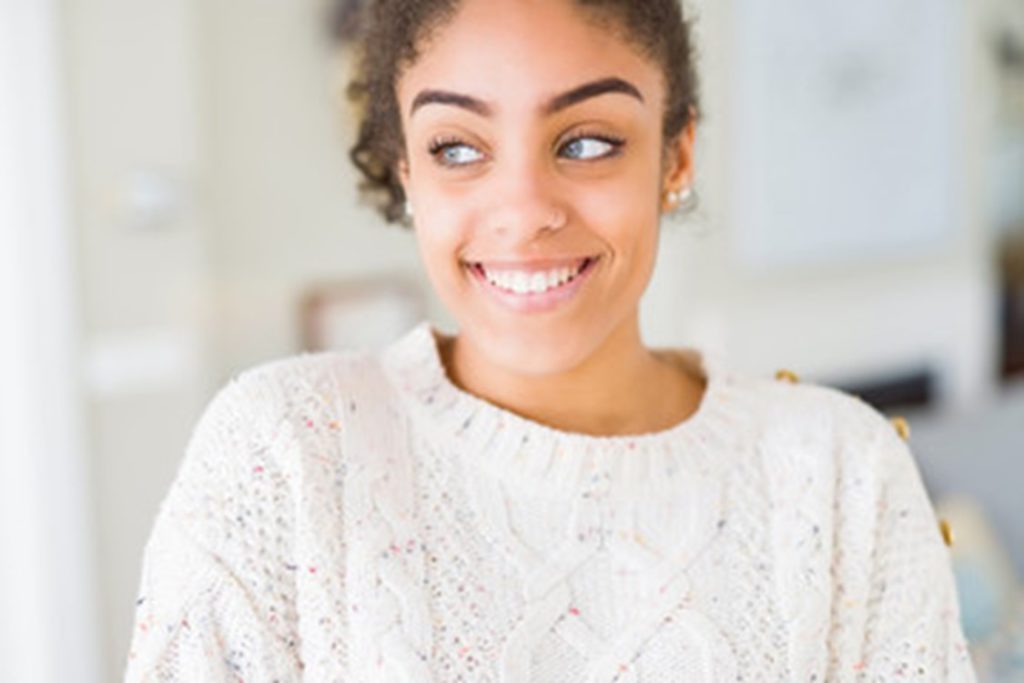 Gum recontouring offers a wonderful solution for individuals seeking to address a "gummy" smile. Unfortunately, many who could benefit from this treatment opt out due to misconceptions about the procedure and its benefits. It's time to dispel five common myths and misconceptions surrounding gum recontouring that may be holding individuals back from exploring this valuable treatment option. So, keep reading as we set the record straight by disproving 5 myths about gum recontouring.
1. Gum Recontouring is Painful
Like with any dental procedure, patients may have concerns about potential discomfort during gum recontouring. However, it's important to know that this is not the case. To minimize any discomfort, your dentist can administer a local anesthetic to numb your gums at the start of the procedure.
Additionally, in many instances, gum recontouring can be performed using a dental laser, which is considerably more gentle than a traditional scalpel. Rest assured that your dentist will prioritize your comfort throughout the visit, ensuring a comfortable experience for you.
2. Gum Recontouring Puts the Teeth at Risk
It's natural to have concerns about the potential impact of gum tissue removal on your teeth. However, rest assured that as long as the procedure is conducted by a skilled professional, there should be no adverse effects.
Your dentist will exercise great care to avoid removing more gum tissue than required, ensuring that the roots of your teeth remain adequately supported and protected. Trust in the expertise of your dentist to perform the procedure safely and maintain the overall health of your teeth.
3. Gum Recontouring Only Has Cosmetic Benefits
While certain treatments may appear solely cosmetic, they can often offer additional advantages, and gum recontouring is a prime example. After correcting your gummy smile, you'll likely experience a significant boost in confidence regarding your grin.
This newfound confidence can lead to more frequent smiling, which not only benefits your mental well-being but can also have a positive impact on various aspects of your life, including job opportunities and interpersonal relationships. Remember, a confident smile holds the power to positively transform multiple areas of your life.
4. Your Gums Will Grow Back After Gum Recontouring
Do you have concerns about the long-term effectiveness of gum recontouring? You can put your worries to rest. In general, there is minimal risk of gum tissue regrowth once it has been removed.
Once the procedure is complete, you can bid farewell to your gummy smile with confidence, knowing that the need for a redo is highly unlikely. Enjoy the lasting results of gum recontouring, as it provides a permanent solution to enhance your smile.
5. Only People with Too Much Gum Tissue Can Have Gum Recontouring Done
While excessive gum tissue is a common reason for gum recontouring, it's important to note that it's not the only benefit of this procedure. If you have an uneven gumline, gum recontouring can also be an effective solution.
To explore the various applications of gum recontouring and determine if it's a suitable option for your smile, reach out to your dentist. They will provide you with detailed information and help you understand why gum recontouring may be a beneficial choice for enhancing your smile.
About the Practice
Searching for exceptional dental care in San Marcos, San Diego, or neighboring areas? Look no further than Dr. Nelson Howard and his devoted team. Renowned for their comprehensive cosmetic treatments, including gum recontouring, they are committed to helping patients achieve a dazzling and self-assured smile. To schedule an appointment or for more information, reach out to their Bernardo office at (858) 451-0550, their San Marcos office at (760) 599-6559, or visit their website.