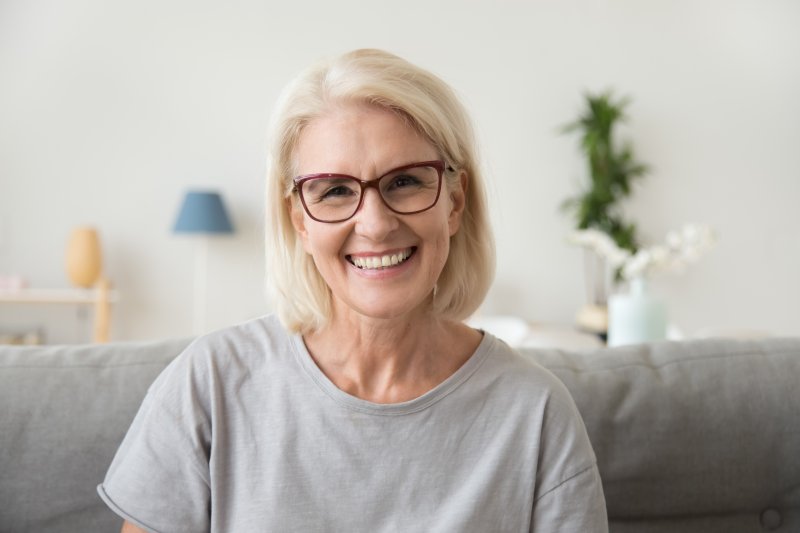 If you're a little on the older side, you may have found that your teeth have changed a little bit with time. You might have noticed that your teeth look a little more yellow, or that your gums are a little bit further back than they used to be. These changes are natural parts of aging.
However, with cosmetic dentistry, you can turn back the clock on your smile! There are quite a few ways that your dentist can give you a more youthful appearance—here are just a few.
Veneers
If your smile has significant discoloration, chips, cracks, misalignment, or even all of the above, then veneers can completely transform if for the better. Your dentist will remove a small portion of your enamel and replace it with a thin shell of beautiful porcelain, designed to your unique specifications.
No matter what cosmetic issue you're dealing with, or what part of your smile you fear may be showing your age, veneers can be the solution you're looking for.
Dental Bonding
Maybe you're interested in covering up a few imperfections, like a chip or two, but want something more conservative than veneers. In that case, dental bonding could be perfect for you.
Your dentist can mix together a composite resin, much like they would use for a filling, and blend it in perfectly with the rest of your tooth to spot-repair cosmetic issues.
Tooth Whitening
As you've gotten older, you may have noticed your teeth have gotten yellower. Your enamel naturally gets thinner with age, which can expose the darker layer of the tooth underneath it.
If you want a more youthful smile, professional whitening treatment can remove any stains on the surface of your enamel, brightening your teeth significantly. This can make your smile appear much more youthful than it may have been before.
As you can see, you don't have to let your age show on your smile. With cosmetic dentistry, you and your dentist can help to turn back the clock!
About the Author
Dr. Nelson Howard is a dentist who loves nothing more than being able to help his patients smile again, whatever that takes! He has been working as a dentist for close to four decades, and he's happy to put his wealth of expertise to work for you. Dr. Howard received his DDS from the UCLA School of Dentistry. Since then, he has become an Accredited Member of the American Academy of Cosmetic Dentistry, a distinction earned by less than 500 dentists worldwide.
If you have any questions about cosmetic dentistry, he can be reached at his website or by phone at (760) 599-6559.