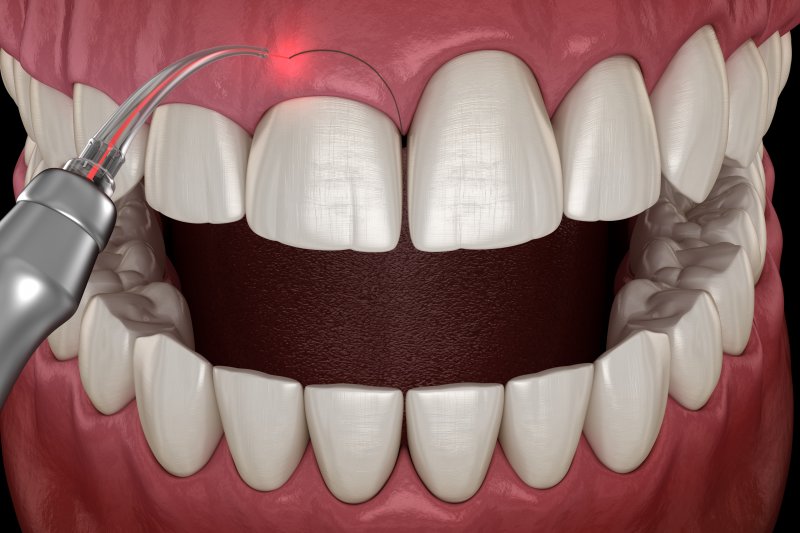 Lots of times, cosmetic dental patients come to dentists because they have a sense that they don't really like their smile, but they struggle to put into words exactly why that is. They may be even more surprised when it turns out that there's a cosmetic treatment designed specifically to address their issue!
If you've ever thought that you may have a "gummy" smile, or that your teeth feel straight but don't quite look like it, you may potentially benefit from gum recontouring. Here's more information about this procedure, and whether it could be helpful to you.
What is Gum Recontouring?
The purpose of gum recontouring is to shape your gumline by removing any excess gum tissue from around the teeth. As was hinted at before, this is often done for cosmetic purposes. However, there are some situations where gum recontouring is done for health reasons as well.
Is Gum Recontouring a Good Idea for You?
A cosmetic dentist may recommend gum recontouring for you if you have a gummy smile, where the gums come down too far over the teeth.
You may also have an uneven gum line, where it falls lower in some places than in others. This can give you the appearance of having a crooked smile, even if your teeth are perfectly straight. Gum recontouring can be helpful in this situation as well.
Finally, gum recontouring can be used in a medical context as a part of gum disease treatment. There's also a similar procedure called crown lengthening that's used to make room for a dental crown.
How is the Aftercare?
Gum recontouring is almost always done with anesthesia, meaning that the treatment itself is completely painless. However, gum recontouring does involve a little bit of aftercare, with recovery taking a week or two. This will really only involve a little bit of tenderness, and refraining from eating excessively hard or chewy foods for a few weeks after your treatment.
About the Author
Dr. Nelson Howard's favorite part of being a dentist is being able to offer his patients whatever they need to get their smile into its ideal state, from fixing a broken tooth to changing how they look for the better. Dr. Howard received his DDS from the UCLA School of Dentistry. In the 37 years of dental work since, he's become one of the 466+ dentists worldwide to become an Accredited Member of the American Academy of Cosmetic Dentistry, serving as an Accredited Member of its Board of Directors.
If you have any questions about gum recontouring, he can be reached at his website or by phone at (760) 599-6559.