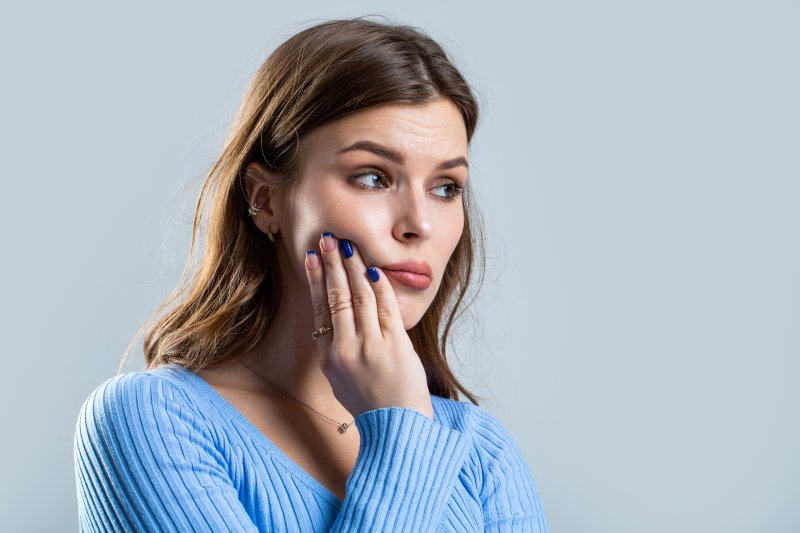 If you're dealing with discomfort, you might feel the pain on two levels. You not only feel the sting of an oral health problem, but also of needing to go to the dentist's office. Of course, the dentist is rarely as bad as you'd imagine them to be, but it's also understandable to not want to make the trip unnecessarily.
If you're dealing with swollen gums, you may wonder if it's worth talking to your dentist about it. If you don't whether what you're dealing with warrants professional attention, here's a guide that might give you some helpful information.
What Can Cause Swollen Gums?
Swollen gums isn't a disease in itself; it's a symptom of many different conditions, and which one you're dealing with has a lot to do with what other symptoms you may be experiencing. Here are some of the most common reasons you could be dealing with swollen gums:
Gum Disease
The most common source of swollen gums is gingivitis, an incredibly prevalent bacterial infection. Gingivitis is a form of gum disease, and on its own it's rather mild; it's estimated that up to 50% of Americans have some form of gum disease, and many of them aren't even aware of it. However, gum disease is also degenerative, meaning it will only get worse with time if left untreated. If you're dealing with swollen gums, it's worth checking that they aren't an early sign of infection.
Pregnancy
Hormonal changes during pregnancy can cause a drastic increase in blood flow to the gums, which can cause them to swell. This isn't necessarily a problem in itself, but hormones during pregnancy can also increase your chances of developing gum disease, so it's worth keeping an eye on your oral health in general.
Malnutrition
A deficit in vitamins B and C can potentially lead to swelling in the gums, which means that malnutrition in general can cause this condition.
How Do I Deal with Swollen Gums?
If you're experiencing any discomfort due to gum inflammation, it's never a bad idea to give your dentist a call. A professional will have the skills necessary to diagnose and treat your condition effectively.
Until you can see them, here are some things you can try to address the swelling:
Brush and floss gently to avoid irritating the gums further
Use a saltwater rinse to kill bacteria and reduce inflammation
Avoid irritants, like mouthwash, alcohol, and tobacco
Use a warm compress to reduce pain, or a cold compress to reduce swelling
About the Author
Dr. Nelson Howard has been a practicing dentist for over 34 years, and in that time, he's seen it all. That experience has given him the knowledge necessary to treat all kinds of oral health problems, including gum disease. Dr. Howard is a graduate of the UCLA School of Dentistry. He's a member of many dental organizations, including the West Coast Society for Cosmetic Dentistry and the North County Dentist's Disability Service.
If you have any questions about swollen gums, he can be reached at his website or by phone at (760) 599-6559.