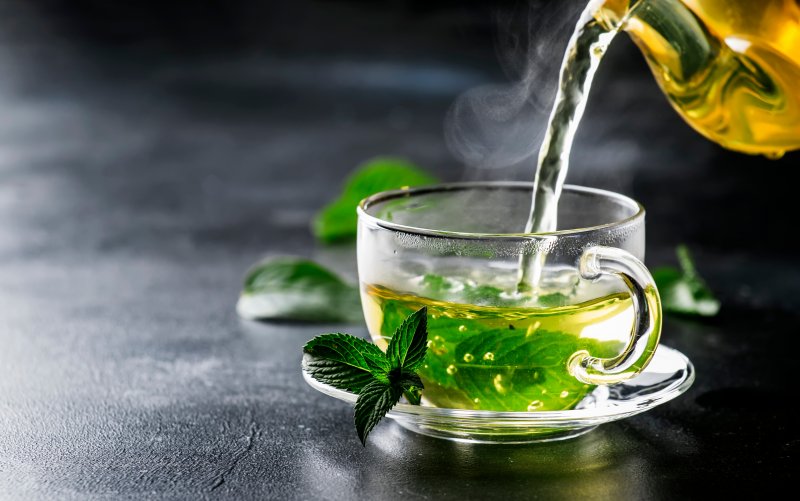 It's estimated that around 50% of adults in the U.S. suffer from some form of gum disease. It's remarkably common, but for some reason, many people don't quite know how to manage it.
There are treatments like scaling and root planing that a professional can use to address gum disease, but there are also things that you can do in your own life to make your symptoms less severe. Even a change of diet can help you address some common symptoms. Here are a few foods to try if you're dealing with gum disease.
Green Tea
People talk often about the benefits that green tea offers to your overall health, but many people may not know that it can also address gum disease. Green tea contains catechins and flavonoids that can reduce some of the inflammation of gum tissue caused by infection. That said, tea can stain your teeth, so you might want to drink it with a straw and pair it with a tall glass of water.
Sweet Potato
Whether in fries or pies, sweet potato is a delicious fall classic. It also contains vitamins A and C, both of which can facilitate healing.
Fish
Salmon and other oily fish contain omega-3 fatty acids. Some people believe that there are cognitive benefits to this food, but it's believed that it can also reduce swelling and facilitate healing. Some fish are also rich in vitamin D, which allows calcium to be better absorbed into the bones.
Bone Broth
Soup can work wonders if you have the flu, and it turns out there's a reason for that. Bone broths are rich in all kinds of vitamins and minerals, including collagen, calcium, phosphorus, glycine, and proline. These have many health benefits, including facilitating the strength of your gums and teeth.
Grass-fed Meat
Grass-fed beef and chicken are delicious and can be more ethically sourced than some other forms of protein. They also contain vitamin A and omega-3 fatty acids, both of which can reduce inflammation.
The great thing about changing your diet to suit your health is that you can still have something delicious to eat. Making minor changes to your diet can have a massive impact on the quality of your oral health, and can broaden your palette as well.
About the Author
Dr. Nelson Y. Howard's favorite thing about being a dentist is the positive impact he can make in the lives of his patients. He loves the mental challenges of his work, and he feels privileged to have done it for over 34 years. Dr. Howard graduated from the UCLA School of Dentistry. He's also earned the title of Fellow from the Academy of General Dentistry, an achievement earned by less than 7% of dentists across the U.S. and Canada.
If you have any questions about dealing with gum disease, he can be reached on his website. You can also call his San Marcos office at (760) 599-6559.