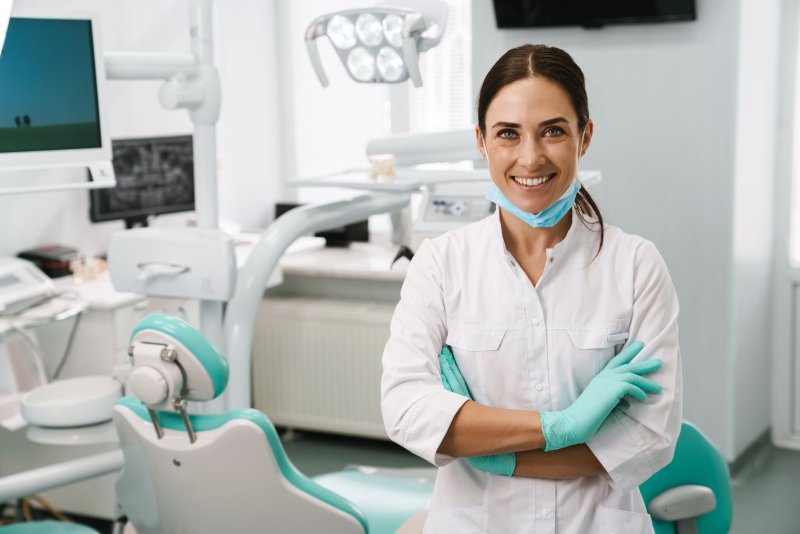 A great smile is worth any cost, but getting cosmetic dental work done is a big life decision. You want to make sure that you're getting the best care possible. However, not every "cosmetic dentist" is what they appear. As it turns out, any dentist can label themselves a cosmetic dentist since it's not technically a specialized field. To be an educated consumer, it's still important to be aware of what to look for when trusting someone with your smile. Keep reading for some important information that will help!
Cosmetic vs General Dentists
A general dentist is what you might picture when you think of your oral health provider. They deal with diagnosing and treating common dental issues. They are adept at handling toothaches, gum disease, and routine checkups.
Cosmetic dentists can do the things that a general dentist can do, but have further qualifications that give them a more in-depth knowledge of handling aesthetic procedures. A general dentist may be able to handle simple things like whitenings, but for something like veneers you'd want someone who's undergone additional training.
Remember to Look at Their Certifications
In order to practice dentistry in the United States, your dentist must earn a DMD or DDS from one of 67 accredited dental schools. Therefore, anyone you visit will have this in common. However, cosmetic dentists will usually have additional degrees and certifications that demonstrate their proficiency in aesthetic dentistry. That can either be in the form of a certificate from an accredited university or seminars completed as a part of their continuing education.
Affiliations with Professional Organizations Are Important Too!
Cosmetic dentists are constantly trying to increase their knowledge and understanding of their field, so they spend a fair amount of time continuing their education after graduation. Naturally, they start to gain a reputation among their peers, and they're invited to join associations dedicated to the study of cosmetic dentistry. One of the largest in the U.S. is the American Academy of Cosmetic Dentistry (AACD), but many local study clubs also serve as hubs for discussion of oral medicine. If you're looking for a cosmetic dentist with experience, see what organizations they're a member of.
To be able to practice dentistry, you have to demonstrate an incredible level of competence in your field. That said, cosmetic dentists will have an edge over general dentists when it comes to aesthetic procedures. If you're in the market for a better smile, you should do your research to make sure you're working with the best provider for you.
About the Author
Dr. Nelson Howard sees dentistry not only as a science but as an art. He loves the creativity involved in creating perfect smiles for his patients, which motivates him to stay up to date on the latest in oral medicine. Dr. Howard graduated from the UCLA School of Dentistry, and since then has completed thousands of hours of continuing education in the field of cosmetic dentistry. He's also an Accredited Member of the American Academy of Cosmetic Dentistry, a distinction held by less than 500 dentists across the country. If you have any questions about cosmetic dentistry, Dr. Howard can be reached at his website. You can also call his Rancho Bernardo office at (858) 451-0550.