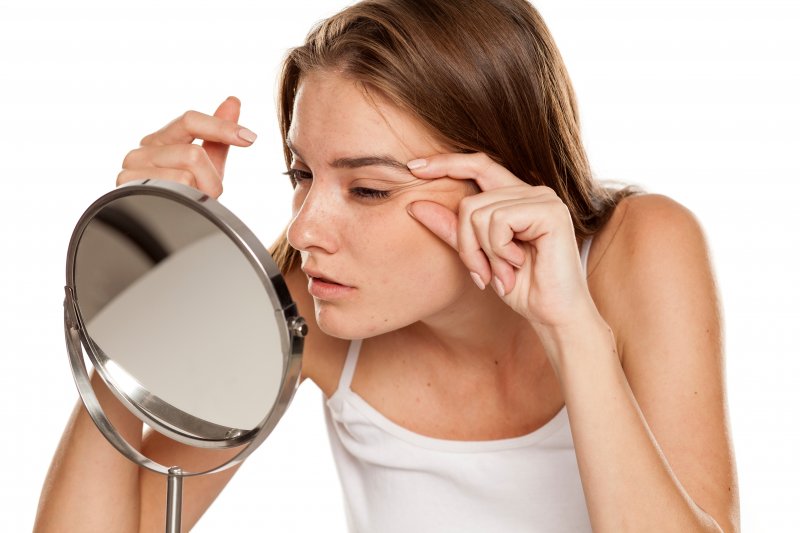 Millions of Americans are suffering from the same oral health issue, and yet it's rarely talked about. Whether it's while sleeping or when stressed, an astounding number of people engage in bruxism, grinding their teeth. Most people think it's harmless, but there are serious complications associated with it that you need to take steps to prevent. While not the most pressing medical concern, there are also several ways in which chronic bruxism can make you look much older. Here are a few examples, along with what you can do about it.
Shortening Your Teeth
You may not be able to notice any changes day-to-day, but bruxism will slowly wear away at your teeth, eventually causing them to grow shorter. Your cheeks, which would normally be held taught by your teeth, will start to sag. This can lead to premature wrinkles that make you look considerably older.
Receding Gums
When you grind your teeth habitually, you put undue pressure on your gums that can weaken them. They can eventually be so affected that they begin to recede. This is something that also happens as you age, which is why some older people might look a little "long-in-the-tooth." Seeing more of your teeth and less of your gums can detract from your youthful appearance.
What's the Solution?
Fortunately, most bruxism can be dealt with. If you tend to grind your teeth when anxious or stressed, make note of it. Next time you might be feeling overwhelmed, make a conscious effort to unclench your jaw. Doing so will not only be good for your teeth, but it might also help you calm down.
If you grind your teeth at night, talk to your dentist about being fitted for a nightguard. These can protect your teeth while you sleep, so they won't be ground down over time.
Of course, these are just the effects of bruxism that can cause you to look older. There are other negative effects that haven't been touched on here, so if you grind your teeth habitually it might be worth talking to a professional. Bruxism isn't that hard an issue to solve — if you take a few easy steps to deal with it, there shouldn't be any issue.
About the Author
Dr. Nelson Howard loves helping people look and feel their best. Whether it's fixing a broken tooth or finding a disease that's been causing pain, he wants to make your oral health the best it can be. Dr. Howard graduated from the UCLA School of Dentistry and has completed tens of thousands of hours of continuing education since. If you have any questions about managing bruxism, he can be reached at his website. You can also reach him at his Rancho Bernardo office by phone at (858) 451-0550.