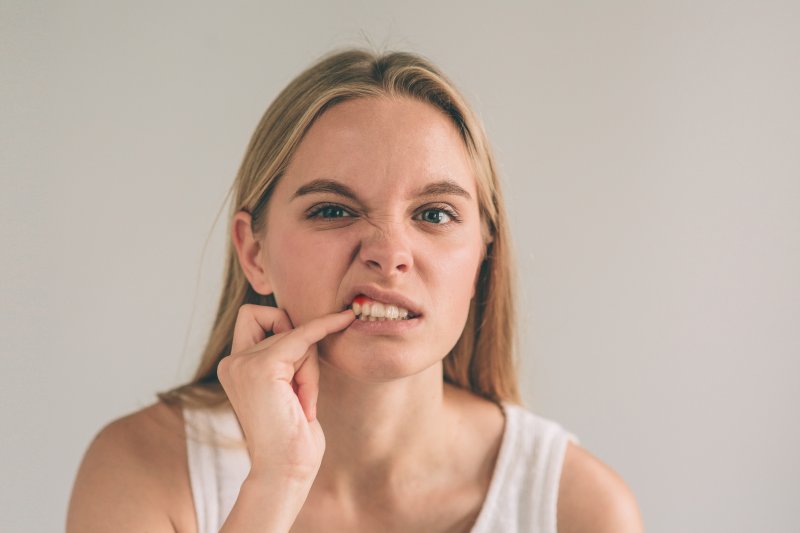 Gum overgrowth, also known as gingival hyperplasia, can be very painful and negatively affect your oral health. This condition can even have severe underlying causes, so it pays to have it addressed by a dental professional. Continue reading to learn more about gingival hyperplasia, its different causes, and how it can potentially be treated.
What Is Gingival Hyperplasia?
Gingival hyperplasia refers to an overgrowth of gum tissue. While some people don't have enough gum tissue to cover their teeth, people with this condition have too much. This can range anywhere from a small bump to a growth of gums that almost completely covers the teeth. Here are some of the most common symptoms associated with the condition:
Tender gums
Inflammation
Pain
Bad breath
Plaque buildup
What Causes Gingival Hyperplasia?
There are three main causes of this condition:
Inflammatory Gum Enlargement
This occurs directly as a result of inflammation, often caused by plaque buildup. This can make the gums tends, red, and bleed easily.
Systematic Conditions
If you have a health issue or change in your hormones, this could be associated with gingival hyperplasia. This includes pregnancy, other hormonal fluctuations, Leukemia, HIV, Crohn's Disease, and diabetes.
Genetic Conditions
One condition known to be connected to gingival hyperplasia is hereditary gingival fibromatosis. This causes your gums to grow firm, pink growths that can affect part or all of your gum tissue.
How Is Gingival Hyperplasia Treated?
Treating this condition varies depending on the underlying causes. In some cases, inflammation can be reduced with proper oral hygiene practices, like using floss, rinsing with antiseptic mouthwash, avoiding smoking, and seeing your dentist for regular cleanings and checkups. In more severe cases, surgical options may be necessary. Here are some procedures that are often used to correct this issue:
Laser Excision: In this case, your dentist will use a laser to remove inflamed gum tissue. Afterward, they will remove any plaque buildup around the roots of the teeth.
Periodontal Flap Surgery: This procedure separates the gums from the teeth. This gives your dentist access to remove inflamed tissue and clear away plaque and tartar.
Gingivectomy: This involves removing a portion of your gums from around your teeth. Afterward, the remaining gum tissue will be repaired with stitches.
If you're experiencing gum overgrowth, this is something to address with your dentist. This way, you can work together to form a treatment plan that is right for you!
About the Author
Dr. Nelson Y. Howard is an experienced dentist who has been working in the field for more than three decades. He earned his dental doctorate from the UCLA School of Dentistry and is proud to be the first dentist in North San Diego County and one of only 466+ dentists in the world to become an Accredited Member of the American Academy of Cosmetic Dentistry (AACD). He is also a member of the American Society for Dental Aesthetics, and a Founding Member of the West Coast Society for Cosmetic Dentistry, and the North County Dentist's Disability Service. For more information or to schedule an appointment at his office in San Marcos, visit his website or call (760) 599-6559.