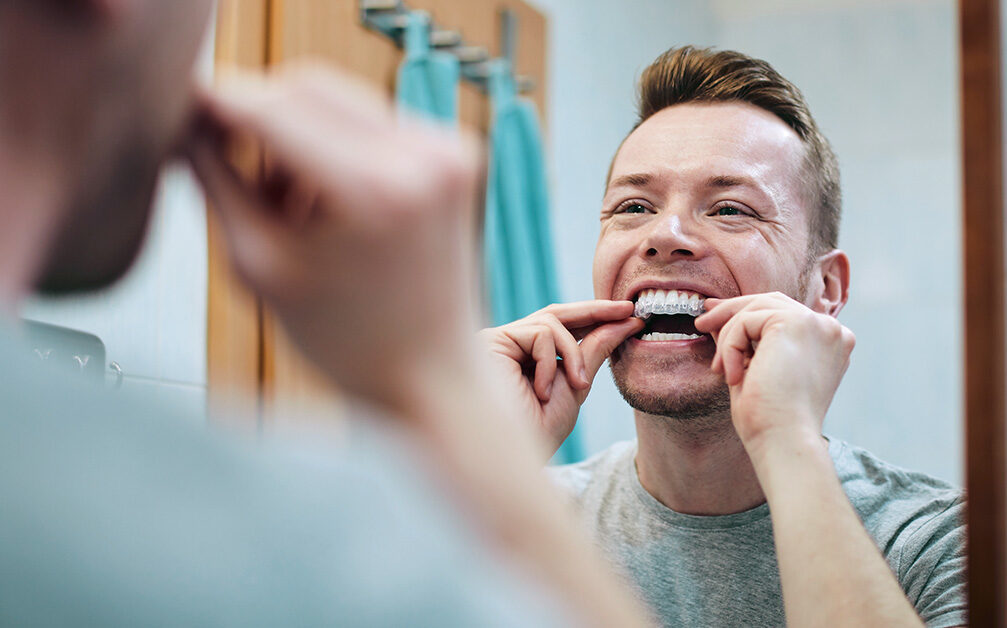 Drinking coffee every morning, having a cola with dinner, and natural wear and tear will start to make your smile look yellow with time. To brighten up your pearly whites, you may end up turning to store-bought whitening products. Though these are accessible and can be found at many drug and grocery stores, they aren't the best option for your smile. Read on to learn about the dangers of overusing store-bought teeth whitening, how they work, and why visiting a professional is the better option.
How Do Store-Bought Teeth Whitening Products Work?
There is a range of teeth whitening products that can be bought over-the-counter, including strips, toothpaste, and trays. Whitening trays and strips use peroxide to lift stains from one's smile. Whitening toothpaste usually contains abrasives like baking soda or charcoal that buff stains out of your teeth.
Within a few months of using store-bought whitening products, you will usually need to touch up your smile. Many of these products are only meant to remove stains that are on the surface of one's smile, so deeper discoloration tends to go untouched. These store-bought products are also weaker than professional ones and can easily become diluted by your saliva.
The Risks of Over-the-Counter Teeth Whitening
So, what are the risks associated with using store-bought teeth whitening products? Overexposure is the biggest concern. If you use these products too often, this may cause tooth decay, a change in the color of your gums, sensitive teeth, enamel erosion, and gum irritation. Tooth damage is also possible and is more likely if you have cavities or gum disease that hasn't been treated. Lingering side effects after applying store-bought whitening products are a sign that you should stop using them immediately and contact your dentist.
Why Professional Teeth Whitening Is Better
Store-bought teeth whitening products may be damaging to your smile, but that doesn't mean you have to continue dealing with discoloration. Many dentists offer professional teeth whitening services. Going to your dentist for your whitening needs is safer, more effective, and offers better results.
A few teeth whitening kids your dentist might offer are DayWhite, NiteWhite, and Opalescence. These can be used from the comfort of your home on your own time. DayWhite can be used to improve the look of your smile for about two hours each day, and NiteWhite or Opalescence can do the same while you sleep.
Over-the-counter products may be easy to get your hands on, but it's generally safer to avoid them. Instead, speak with your dentist about your smile goals so you can make the right choice to improve the look of your pearly whites!
About the Practice
Dr. Nelson Howard offers patients in Rancho Bernardo and San Marcos the compassionate, effective dental care they deserve. Are your teeth stained and lacking luster? He administers DayWhite, NiteWhite, and Opalescence so you can whiten your teeth at home. Ready to schedule an appointment with Dr. Howard or interested in learning more about teeth whitening? If so, call his Rancho Bernardo office at (858) 451-0550, his San Marcos office at (760) 599-6559, or visit his website.