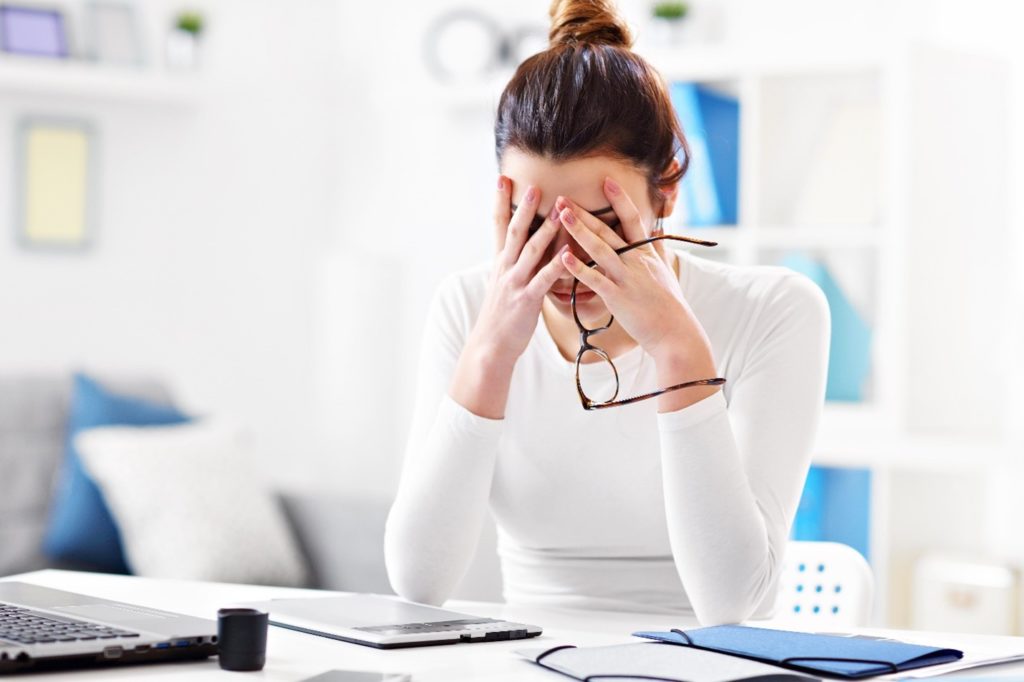 Data from the National Health and Nutrition Examination Survey has shown that almost two-thirds of people diagnosed with depression reported having a toothache in the last year. It also suggested that half of all people with depression rated their teeth condition as poor. The link between mental health and oral health is clear and the numbers are hard to ignore, but what can you do to ensure that your mind and your mouth are both as happy and healthy as possible? Here's what your dentist wants you to know about this connection and what you can do to preserve your mental and oral health.
How Mental Health Impacts Oral Health
In the US alone, 40 million adults suffer from anxiety disorders, making it the most common mental illness in the nation. And depression is frequently associated with anxiety, affecting 1 out of every 10 Americans. But what do these mental health conditions have to do with your oral health?
Anxiety disorders can lead to some pretty bad oral health habits that can cause serious issues including chipped or broken teeth, bruxism, or even TMJ disorders. Nervously chewing on hard objects like pens, fingernails, and ice can be hazardous for your teeth, as can grinding your teeth while you sleep. And any amount of tension or stress placed on your teeth and jaw can translate into soreness or a potential jaw issue.
If you suffer from depression, you could potentially lose interest in daily activities like oral hygiene, regular dental visits, etc. This greatly increases the risk of problems including cavities and tooth decay, gum disease, and even tooth loss in serious cases. Inconsistent dental hygiene because of depression can quickly lead to oral health problems that are normally entirely preventable!
Keeping Yourself Healthy
Thankfully there are many things you can do to keep both you and your smile healthy, even if you suffer from mental health issues like anxiety or depression. Improving your mental health can directly influence and improve the status of your oral health, so consider the following:
Set a digital alarm to remind you to brush and floss daily.
Reward yourself for brushing and practicing good oral hygiene daily.
Practice good dietary habits—what you eat can directly influence how you feel and determines your oral health. Also drink plenty of water.
Avoid smoking or using tobacco products. Also avoid excessive alcohol consumption.
Seek help from your doctor or therapist if you're suffering from a mental health issue.
Your dentist is an incredible ally and resource to you when it comes to oral health issues, so talk with them if you believe your mental health might be influencing what's going on inside of your mouth.
About the Author
Dr. Nelson Y. Howard received his dental doctorate from the UCLA School of Dentistry and is a member of many professional organizations including the American Society for Dental Aesthetics. He is also an Accredited Member of the American Academy of Cosmetic Dentistry! His practice is proud to offer a wide range of dental services including preventive, cosmetic, restorative options and more. If you have any questions for Dr. Howard or would like to schedule an appointment, he can be reached online or by phone: (760) 599-6559.