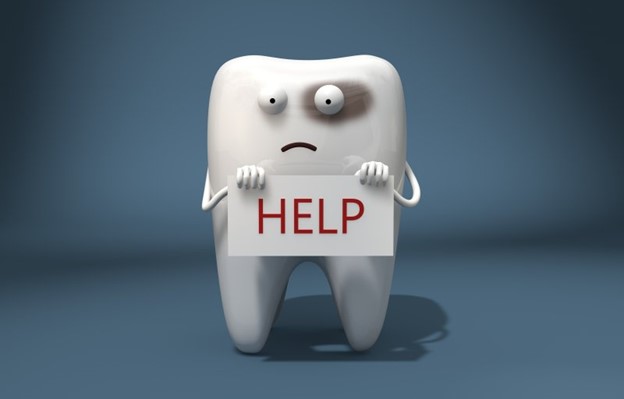 When it comes to oral health concerns, cavities and gum disease are two of the first things that come to mind for most people. But issues like these are far from the only ones that can threaten your overall oral health! There are several rare tooth disorders that many people could potentially have and be completely unaware of. Luckily, your dentist in San Marcos can treat these uncommon problems and get your smile back on track. Here's what you need to know about four of these lesser-known conditions.
1. Anodontia or Hypodontia
Anodontia is a rare genetic tooth disorder characterized by some or all the teeth never fully forming. It can affect baby teeth but is more commonly associated with permanent teeth. If a patient has complete anodontia, none of their adult teeth form; however partial anodontia, in which some of the teeth have formed but one or more is still missing, is much more common. Hypodontia refers to when between one and five teeth don't develop. These conditions are genetic disorders, meaning they can't be cured; however, treatment is still possible using implants, dentures, and more.
2. Talon Cusps
These are conical-like growths that can develop on the back of your teeth. They can cause oral health problems such as a bad bite, a crowded mouth, gum irritation, plaque accumulation and more. The cusp can sometimes contain tooth pulp, so it must be treated carefully. Your dentist will usually grind the cusps down, but root canal therapy can also be used if they contain pulp.
3. Geminated Teeth
Tooth gemination occurs when two teeth develop from a single bud, producing an extra-large or disfigured tooth with two pulp chambers but only one root. This can cause a misaligned bite, overcrowding, and tooth decay in the area where the two pulp chambers are joined. Sometimes the affected tooth can be left alone to see if it sheds on its own, but if it's causing problems your dentist might suggest extraction.
4. Supernumerary Teeth (Hyperdontia)
Hyperdontia simply means having too many teeth. The extra teeth are usually found in the upper teeth, and most cases involve just one extra tooth. Often, they don't fully erupt but develop in the gum, which can sometimes cause overcrowding and a delay in the appearance of other teeth. Typically, the extra tooth will need to be extracted, but sometimes orthodontia might be a viable solution.
Even though these conditions are seemingly rare, they are still serious and should be addressed promptly. Regularly visiting your dentist and asking questions is a great way to ensure that you aren't afflicted by any sort of oral health problem.
About the Author
Dr. Nelson Y. Howard has served patients and families in the San Marcos area for over 30 years! Dr. Howard received his dental doctorate from the UCLA School of Dentistry and is also an Accredited Member of the American Academy of Cosmetic Dentistry, an honor achieved by only 466 dentists worldwide. His practice offers a wide range of services including preventive, restorative, and cosmetic dentistry options. If you have any questions about the article or would like to schedule a visit, please reach out online or by phone: (760) 599-6559.