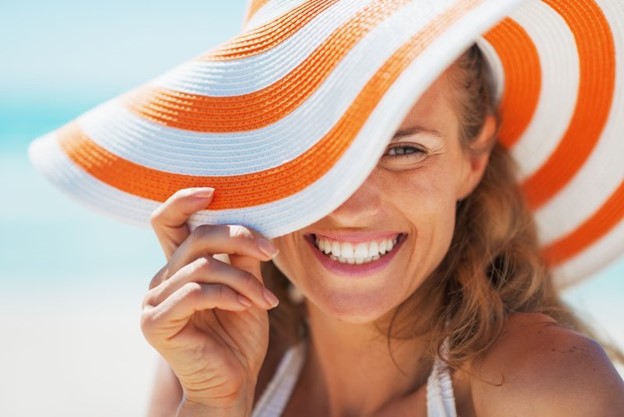 Summertime is almost here! Get ready for warmer weather, poolside shenanigans, and trips to the beach! You probably have a long to-do list this summer, but is visiting your dentist something you're planning to do? It's absolutely in your best interest to have a healthy smile before kicking off your adventures. Keep reading to learn more about how a trip to your dentist can help you make the most of your summer.
Plenty Of Time During Summertime
You should be visiting your dentist twice a year anyway for regular checkups and cleanings, so scheduling one of your biannual visits during summertime makes a lot of sense. Those long summer months offer plenty of time for you to fit an appointment in, and also allows your dentist plenty of time to start (and finish) any complex procedures. And one appointment can sometimes turn into two—so you'll have time to schedule any follow-ups if necessary.
It's also sometimes tricky to schedule visits year-round if you or your family members have chaotic schedules, but things tend to slow down during the summer. That means you won't have to take your kids out of school or skip baseball practice or band lessons to get their teeth cleaned!
Long-Term Protection for Your Mouth
It can get pretty darn hot some places during summer, and you might be tempted to indulge in lots of refreshing beverages and treats. But even though things like ice-cold soda, sno-cones, and ice cream cones are tasty and perfect for cooling down, these items are very high in sugars and syrups and bad for your oral health! You should visit your dentist prior to enjoying some of these sweets; they will inspect your mouth and check things like the enamel of your teeth, your gumline, and more to make sure your mouth is in good shape.
Dental Emergencies Are a Bummer During Summer
Dental emergencies can happen unexpectedly, and they'll certainly ruin your summer fun. But scheduling a dental appointment in advance will allow your dentist to scope out any potential problems. This will greatly reduce the risk of something nasty developing without you realizing it! This also means that if you do experience a dental emergency, you already have a dentist you trust that you can visit.
If you want to have a pretty smile for all the world to see this summer, consider visiting your dentist before-hand—the boost in confidence and enhanced level of protection it will provide for your mouth is well worth it, and summertime is the perfect time to get it done.
About the Author
Dr. Nelson Y. Howard received his dental doctorate from the UCLA School of Dentistry in 1986 and is proud to now serve families and patients in the San Marcos area. He is a member of many professional organizations and is an Accredited Member of the American Academy of Cosmetic Dentistry, as well as an Editorial Review Board Member of the Journal of Cosmetic Dentistry. If you would like to schedule an appointment with Dr. Howard, he'd be happy to take care of your smile! Feel free to contact him through his website or by phone: (760) 599-6559.