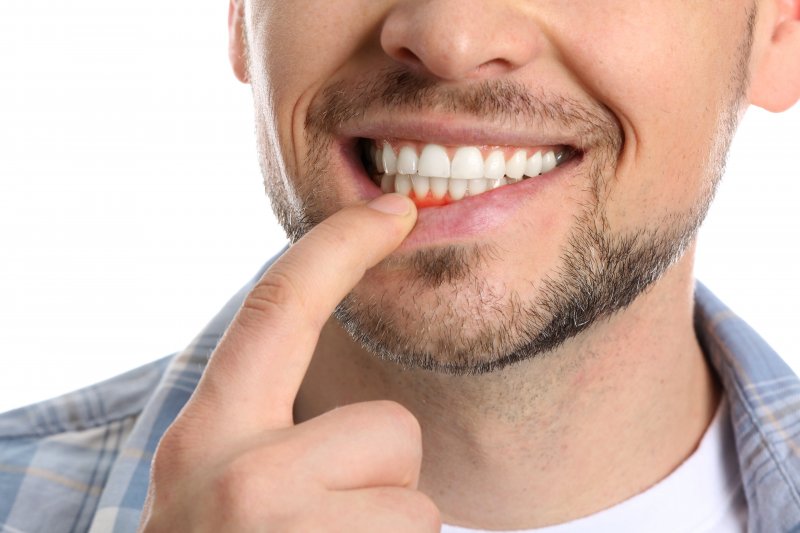 Are you unhappy with your smile? Don't worry – you're certainly not alone. Luckily, there are now many ways you can transform your pearly whites into a set you'll proudly show off. Thanks to cosmetic dentistry, you no longer have to live with a grin you don't love! However, you may have to put your makeover on hold if you suffer from gum disease. You'll need to undergo gum disease therapy before moving forward with cosmetic dental work. To find out why, continue reading!
What Is Gum Disease?
Periodontal (or gum) disease is an infection that can significantly affect your oral health. If you fail to seek treatment, it can result in the loss of teeth, bone, and gum tissues. The infection is primarily caused by poor dental care habits that allow plaque to build up on the teeth. Before undergoing any type of cosmetic dental work, you'll need to seek gum disease therapy to get the problem under control. Depending on the severity of your condition, your dentist may even recommend other procedures like scaling and root planing.
Will Gum Disease Prevent You from Getting Cosmetic Dentistry?
Short answer: yes, it can prevent you from getting cosmetic dental work. Gum disease must be completely eradicated before you can move forward with cosmetic treatment. Once the infection is under control, any remaining oral health issues (i.e., decayed teeth, broken teeth, missing teeth) can be addressed. It's worth noting that it could take several months to successfully treat the disease. However, once your gum health is in good shape, you can start working with your cosmetic dentist to transform your smile!
Why Gum Disease Should Be Treated Before Cosmetic Dental Work
If you suffer from gum disease, you should ask your dentist about your treatment options. Since certain cosmetic procedures (like veneers) make it difficult to catch cavities or diseases, your smile must be completely free of infection before you move forward with cosmetic dental work. What's more, you can't address certain problems (i.e., decayed, broken, and missing teeth) until the infection is under control. Overall, your teeth and gums must be in their very best shape before you can take advantage of cosmetic dental treatment.
In short, yes – gum disease can prevent you from getting cosmetic dentistry. Luckily, you can start working towards the smile of your dreams as soon as you finish gum disease therapy!
About the Author
Dr. Nelson Howard has over 34 years of dentistry experience under his belt. After graduating from the UCLA School of Dentistry, he completed a one-year General Practice Residency at the V.A. Medical Center in West Los Angeles. Dr. Howard uses his vast clinical knowledge and exceptional skills to ensure every patient receives the best treatment possible. If you'd like to know whether you're eligible for cosmetic dentistry, visit our website or call (760) 599-6559 to schedule a consultation with Dr. Howard.