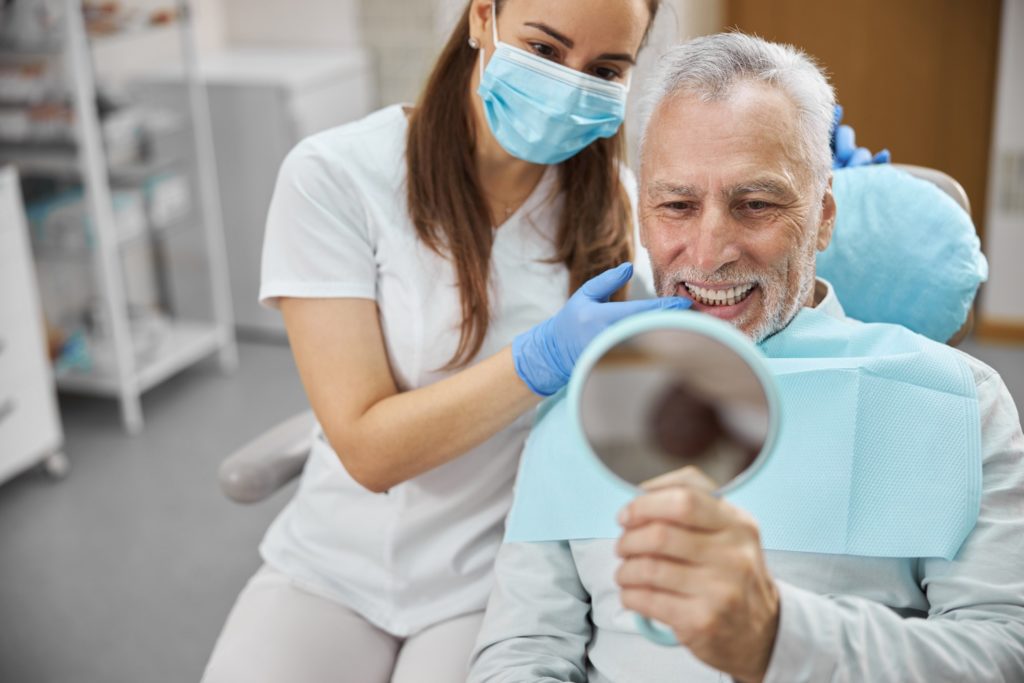 Dental implants are a superior tooth-replacement option for a multitude of reasons. To start, they are natural-looking, custom-made, and crafted from the highest-quality materials. Plus, they preserve your jawbone, keeping your youthful face shape intact. However, one of the biggest draws is the 20+ year lifespan. To ensure yours last just as long (or longer!), keep reading to learn five unhealthy habits to avoid with dental implants.
#1. Using Your Teeth as Tools to Open Things
Your teeth may be sharp, but they aren't designed to open chip bags, packages, and bottle caps. In fact, doing so can place an immense amount of pressure on your dental implants, causing them to prematurely "fail." In short, when in a pinch, it's worth taking a few extra minutes to locate the scissors or bottle cap opener.
#2. Skipping Flossing
Have you fallen out of the habit of flossing? While it may seem harmless, neglecting to do so can leave food particles, plaque, and other debris behind. And while dental implants are cavity-resistant, the surrounding gums and teeth are certainly still vulnerable to infection and decay. As a result, flossing once per day is a crucial component of keeping your new and improved smile in tip-top shape.
#3. Neglecting Your Six-Month Dental Visits
Like flossing, many patients have adopted the notion that biannual checkups and cleanings are optional. However, these appointments screen for oral cancer, catch gum disease in the early stages, check the condition of your dental implants, and clean the hard-to-reach areas of your mouth. So, they are actually essential to your oral and overall health!
#4. Not Eating the Right Foods
It's true: dental implants don't come with a long list of dietary restrictions. That doesn't mean, however, that you shouldn't be mindful of your diet. After all, indulging in a few too many sugary treats can increase your risk of dental problems that compromise your dental implants. Therefore, do your best to stick to a well-balanced diet filled with plenty of nutrient-dense foods.
#5. Smoking
According to the Centers for Disease Control and Prevention, nearly 35 million Americans smoke cigarettes. This unhealthy habit can increase your risk of oral cancer while simultaneously wreaking havoc on the soft tissue in your mouth. That's why smokers are significantly more likely to experience dental implant failure. So, if you've been looking for a reason to quit, consider your dental implants!
Dental implants are designed to last a lifetime, which is why they are comprised of only the best materials. With that being said, they aren't indestructible. So, make sure to avoid the above unhealthy habits – your smile will thank you!
About the Author
Dr. Nelson Howard earned his dental doctorate from the UCLA School of Dentistry, and he has been serving nearby patients ever since! Over the last 30+ years, he has helped countless patients restore their smile and bite with dental implants. Outside the office, he has completed numerous hours of continuing education. If you want to learn more about caring for your dental implants or want to schedule a consultation, don't hesitate to visit his website or call 760-599-6559.