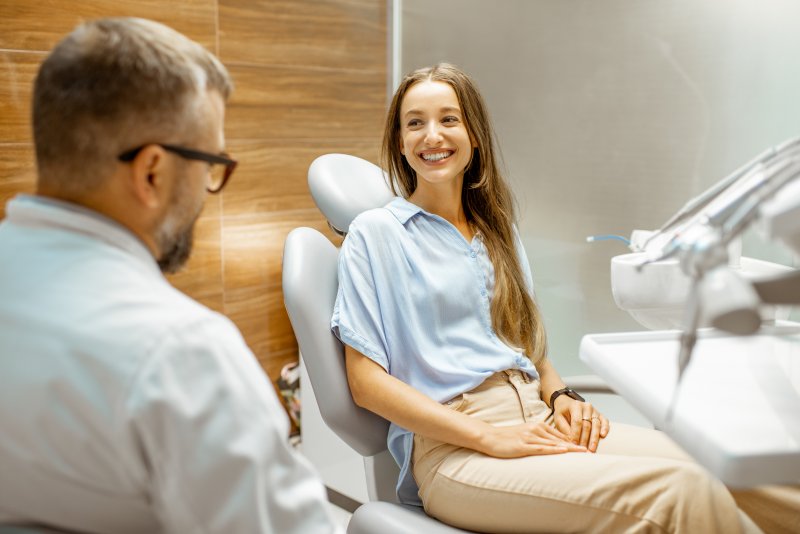 Are you considering getting a smile makeover in San Marcos to correct one or more imperfections with your teeth? Choosing how to best improve your unique smile is a big decision, and not one that should be made hastily. Thankfully, your cosmetic dentist can help you evaluate all your options. To help you make sure you're making the right decision for your smile, here are five questions you should ask your cosmetic dentist as your consultation.
#1: How Long Will It Take?
The amount of time a smile makeover will take depends on the complexity of your dental problems and how many treatments you decide to get. While minor cosmetic flaws may only require a single visit to be corrected, severe imperfections will likely require more time to give you the desired results. Before you commit to anything, make sure to discuss the time estimate with your dentist so you can plan accordingly.
#2: Can I See Before and After Photos of Past Smile Makeovers?
Your cosmetic dentist should be more than happy to show you examples of the smile transformations they've performed on patients in the past. Make sure to ask them specifically for photos of patients who got treatments that are the same or similar to what you're considering. That will allow you to better visualize what you can expect from the procedure.
#3: What Dental Problems Can a Smile Makeover Address?
With the help of advancements in the field of dentistry, your cosmetic dentist can use smile makeovers to address several different aesthetic dental problems. Some of the most common issues that can be addressed with a smile makeover include:
Chipped, broken, or cracked teeth
Stains or discoloration
Misalignments
#4: How Will You Ensure My Smile Makeover Lasts?
Since smile makeovers can be quite the investment, it's important to make sure you're getting your money's worth. No cosmetic procedure will last forever, but your dentist should be able to provide long-lasting results. At your consultation, make sure to ask your dentist what they'll do to maximize the results of your smile makeover so you can make sure it's worth the time and money.
#5: Will It Look Realistic?
When considering getting a smile makeover, many patients are worried that the results will look inauthentic or exaggerated. Cosmetic dentists will do what they can to make your smile look as realistic as possible, but the results will vary based on how much experience they have and how good they are at what they do. Make sure you find a qualified oral health professional to perform the procedure so you can get the most convincing results.
By asking your cosmetic dentist the above questions, you should be able to determine if you're ready to move forward with a smile makeover. You'll be on your way to a brighter, more uniform smile before you know it!
About the Practice
With offices in San Marcos and Rancho Bernardo, Dr. Nelson Howard and his team are here to give you the smile of your dreams. They offer a range of cosmetic treatments such as veneers and teeth whitening to improve the look of your pearly whites and give you more confidence in yourself and your smile. They also offer a smile gallery so you can view their cosmetic expertise and see how they've helped others in the past. To make an appointment, call their Rancho Bernardo office at (858) 451-0550, their San Marcos office at (760) 599-6559, or visit their website.