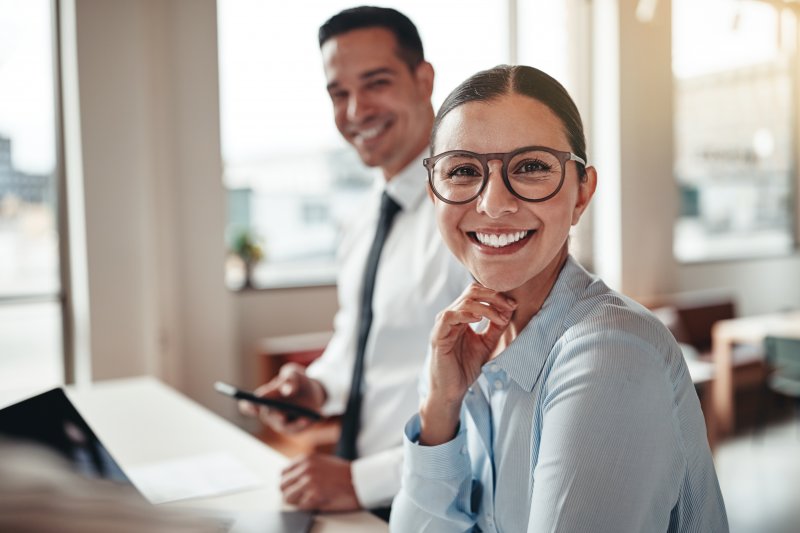 Are you happy with the appearance of your smile? Fortunately, you don't need to settle for a smile that you are less than proud to show off. There are a variety of cosmetic dental treatment options out there to help you feel confident and comfortable with your teeth. However, a common question arises: Does cosmetic dentistry hurt? Read on to learn more about cosmetic dentistry and what you can expect from different procedures.
Why Shouldn't You Worry About Pain During Cosmetic Dental Treatments?
A lot of people tend to be apprehensive about going to the dental office, even if it is for cosmetic treatment. However, your dentist works hard to give patients the most comfortable experience possible regardless of the treatment that they are seeking. In fact, many cosmetic treatments are noninvasive, and anesthetics can be used in order to reduce any discomfort. If there is anything your dentist can do to give you the most pleasant experience possible, tell them. They will be able to help.
Which Cosmetic Dental Treatments Are Painless?
Some of the most popular cosmetic procedures available involve very little to no discomfort. Here are just some of them:
Teeth Whitening: When you go to the dentist to have your teeth whitened, you can expect to have a fairly comfortable experience. Some patients experience sensitivity afterwards, but this generally subsides after a short period of time.
Porcelain Veneers: There is only minimal preparation involved when getting your teeth ready for veneers, and they don't require the use of injections or drilling in most cases. Overall, the treatment is pain free.
Dental Bonding: Direct bonding is fast, easy, and affordable. Usually, this procedure is completely painless and doesn't require the use of local anesthetics. It is completed in just one appointment.
Are Any Cosmetic Treatments Painful?
If you are needing to undergo a more invasive procedure, there may be additional discomfort. This includes dental implant placement procedures. Anesthesia is used during the procedure, so patients don't feel a thing, but discomfort is common during the recovery period. If this is the case for your treatment, over-the-counter medication and/or prescription medication can help you to recover with fewer difficulties.
You shouldn't allow fear to stand in your way of achieving the smile you have always dreamed of. When it comes to cosmetic dentistry, your dentist will do everything they can to give you a pleasant experience!
About the Author
Dr. Nelson Y. Howard is an experienced dentist who has been working in the field for over 34 years. He earned his dental doctorate from the UCLA School of Dentistry. Currently, he is a proud member of the American Society for Dental Aesthetics and an Accredited Member of the American Academy of Cosmetic Dentistry. To learn more about cosmetic dentistry or to schedule an appointment at his office in San Marcos, visit his website or call (760) 599-6559.