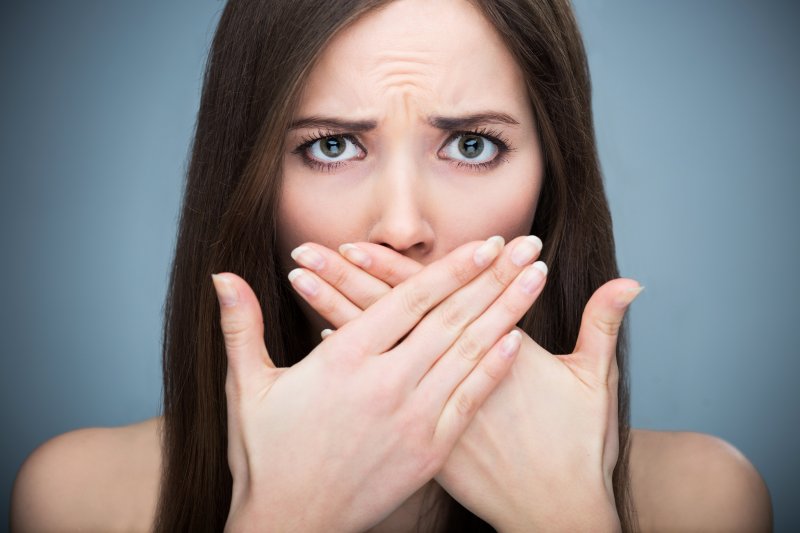 How often do you go to the dentist? The average person should be heading to the dental office about every six months for regular cleanings and checkups. However, this isn't a reality for many people. There are all sorts of reasons why you may be skipping your dental visits, one of them being feeling embarrassed at the dentist. Here's why embarrassment shouldn't be something that concerns you when it comes to receiving oral healthcare.
Your Case Is Not the Worst One
Plenty of people worry that their oral health issues will be the worst that their dentist has ever seen. However, this is very unlikely. Your dentist has looked at countless smiles throughout the years in a variety of different states. Ultimately, they are there to help patients achieve excellent oral health, no matter where it stands when they come to the office. Even if your case did happen to be the worst, your dentist won't be disgusted, laugh, or say anything rude. They want to help transform your smile into something that you are proud to show off.
There Is Always Room for Improvement
You may think that the condition of your smile is so long gone, you have ruined it forever. However, this isn't the case. Dental technology has come a long way in the past few decades and there are more options than ever before to treat oral health issues. Just because your teeth aren't in optimal shape now does not mean that you can't take steps to work towards excellent dental health.
Your Health Is a Priority
Oral health and your overall health go hand in hand. Your dentist can tell a lot about the rest of your body just by looking into your mouth. If you are dealing with periodontal disease, you are more likely to experience heart disease, diabetes, respiratory disease, and even pregnancy complications if you are expecting.
Preventing Future Dental Problems
Many oral health issues won't get better on their own. They progress into further issues that are more painful and require more invasive, costly procedures to eliminate them. A simple filling could turn into a root canal or even an extraction if you put it off too long. Gingivitis could progress to periodontitis and cause tooth loss if you don't receive treatment early on.
The Dentist Is a Safe Space
No one wants to be judged or criticized. This is a fear that many people have about going to the dentist. Often times, this is rooted in previous rude comments or strange looks that have been exchanged in the past. However, no patient will need to endure this at a respectable dental office. The practice is a judgement-free zone.
Your first visit to the dentist in a while can be nerve-wracking, but there is no reason to feel ashamed. By seeking help from your dentist, you can work together to transform your smile into one you are proud of.
About the Author
Dr. Nelson Y. Howard is an experienced dentist who has been working in the field for more than 34 years. He earned his dental doctorate from the UCLA School of Dentistry and is one of only 466+ dentists in the world to become an Accredited Member of the American Academy of Cosmetic Dentistry. He is involved in numerous organizations and a member of the American Society for Dental Aesthetics. It is Dr. Howard's priority to provide dental care in an environment that makes his patients feel comfortable. For more information or to schedule an appointment at his office in San Marcos, CA, visit his website or call (760) 599-6559.