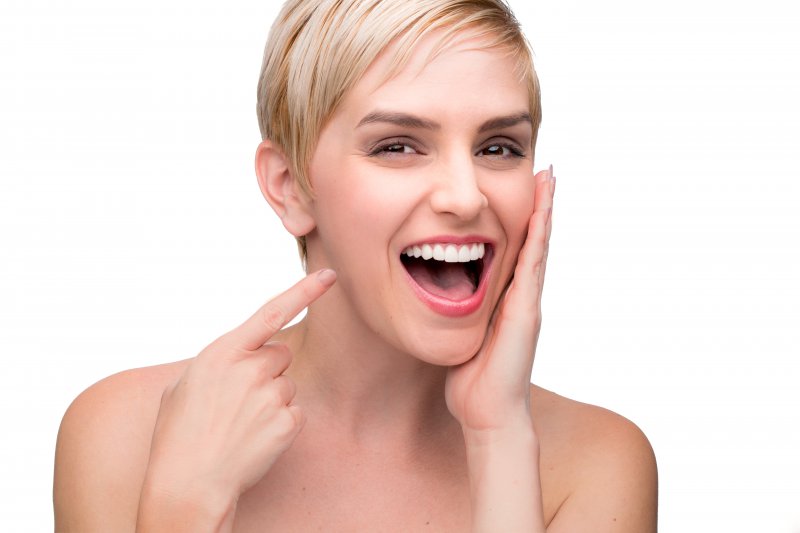 While dentists can specialize in many things, there's actually no specific specialty for cosmetic dentistry. This means that any dentist can technically call themselves a cosmetic dentist even if most of the treatments they provide fall under general dentistry. For this reason, it's more important than ever to choose a dentist that not only has experience in the treatment you're considering, but is willing to give your unique dental needs the attention they deserve. Here's how you can tell these two types of dentists apart.
Cosmetic Dentists Keep Learning After Dental School
While it's not possible to technically "specialize" in a field like cosmetic dentistry, there are many dedicated institutions that focus on the field to help dentists enhance their skills and understand dental materials to the best of their ability. For example, many dentists will take the time to attend organizations like the American Academy of Cosmetic Dentistry.
If you're looking for a cosmetic dentist, find out if the one you're considering holds accreditation with educational organizations like these. This level of expertise and dedication is sure to give you more confidence about your future smile.
They Are Willing to Show Their Work
If a dentist wasn't proud of the lives they've changed through their cosmetic dentistry, what does that tell you? Many dentists who spend a lot of time performing cosmetic treatments will feature a smile gallery on their website. Not only can you see just how effective the dentist is at making beautiful smiles, but you can better understand the treatments they feel most comfortable performing.
They Listen to Your Needs First and Foremost
While there's no guarantee that a general dentist won't listen to all of your needs upfront, it becomes especially important to consider if you are planning on completing cosmetic dental treatment. The last thing you want is for a dentist to try and upsell you services you aren't interested in. Any cosmetic dentist worth their salt will make your preferences a priority. When speaking with them, does it feel like they are really listening? Or do they seem to wait until you stop talking so they can push a service they really want to complete?
They Offer the Services You're Looking For
Cosmetic dentists generally offer more treatments dedicated to enhancing smiles over general dentists, but this is not always the case. At the end of the day, what's most important is confirming that the dentist you're looking for has the service that you want, whether it's veneers, teeth whitening, gum recontouring or something else!
Don't put off your smile makeover another day. Find a cosmetic dentist near you that's actually willing to make your needs their highest priority!
About the Author
Dr. Howard is not only an Accredited Member of the American Academy of Cosmetic Dentistry, but he's also on the Board of Directors, an Accreditation Mentor, and Editorial Review Board Member of the Journal of Cosmetic Dentistry. This on top of his many cosmetic cases he's performed over the years is sure to give you confidence about his dedication to cosmetic dentistry and the results you can expect by choosing him for care. To schedule an appointment with his office, you can contact him through his website.