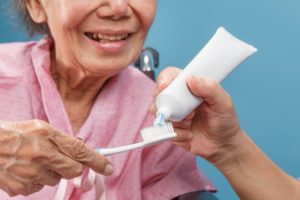 With age, it's normal for a senior's health to decline. Because of this, you've made the difficult decision to move a loved one into an assisted living community. You know that dental health affects one's overall well-being, but finding a good dentist for seniors can be just as challenging as finding the right place for them. Oral health has been connected to medical conditions like heart disease, stroke, and heart attacks, and retirees can easily become more vulnerable to these conditions. Below are a few things to consider as you keep your loved ones healthy and happy for years to come.
Daily Dental Care
In assisted living centers, trained staff can help make sure residents take regular care of their teeth and dentures. Caretakers in these communities can supervise your loved one's dental hygiene habits. If needed, they can also assist those who are unable to manage their own daily care with these tasks.
Regular Checkups
While you may not be able to watch or manage your loved one's daily dental care regimen, you do have the ability to make sure they visit their dentist regularly. Biannual visits to the dentist provide seniors the opportunity to have food particles, plaque, and calculus removed from their teeth. The dentist is also able to check for any early signs of other health conditions like diabetes, dementia, or oral cancer. This is also a great time to discuss any additional care seniors may need once they go back to their assisted living facility.
Managing Tooth Loss
One of the most common dental issues for seniors is tooth loss. If missing teeth causes someone to stop chewing on a particular side of their mouth, the lack of stimulation can result in the deterioration of the jawbone. In order to avoid this, it's important to replace any missing teeth. Dental implants are an excellent solution because they look and act like natural teeth. They are placed directly into the jawbone, preserving it and restoring the natural dental arch in the mouth. Choosing to get dentures is another way to deal with tooth loss. Because they are typically covered by health insurance like Medicaid, this option tends to be more cost-effective than implants. However, over time, dentures will need to be adjusted to make sure they fit the natural changes in the mouth as someone ages.
Everyone deserves a strong, beautiful smile. By making sure your loved one's oral health is good, you can help them live a comfortable and fulfilling life for years to come.
About the Author
Dr. Nelson Howard received his DDS from the UCLA School of Dentistry in 1986. Today, there are fewer than 500 dentists in the world that are accredited members of the American Academy of Cosmetic Dentistry, and Dr. Howard is one of them. If you have an older family member who needs a dentist, he can help. To learn more about the services offered, visit the website or contact the office at (760) 599-6559.