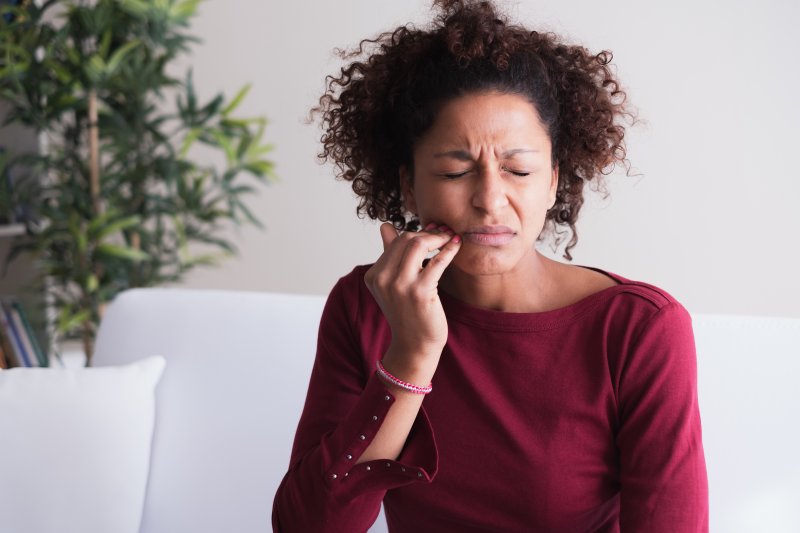 Cavities are caused when the protective enamel wears away and bacteria stick on your tooth, causing decay. When this occurs between your teeth, it is known as an interproximal cavity. Often times, it can be more difficult to detect these because they aren't seen as easily. Without the use of an x-ray, they continue to stay hidden. Read on to learn how you can tell if you have cavities between teeth, the ways your dentist can treat them, and what you can do to prevent them from forming in the future.
How Can I Tell If I Have Cavities Between Teeth?
For most patients, it takes a while to discover that they have an interproximal cavity. That's because by the time you become aware of it, it is already deep enough where you are feeling sensitivity and discomfort. That means that the decay has already reached the dentin, which is the layer of your tooth beneath your enamel. One way you can know for sure if you have an interproximal cavity is through the use of an x-ray at the dental office.
How Do Dentists Treat Interproximal Cavities?
Depending on the severity of the decay, your dentist will treat your tooth in one of the following ways:
Recalcification: When a cavity is caught early on and does not extend deep into the enamel, it can generally be recalcified with a fluoride gel.
Filling: If your cavity is a little bit deeper, your dentist can restore the tooth with a filling. First, they will drill into the tooth to remove the decay, then it will be filled with a tooth colored filling material.
Root Canal: For more severe cavities that have gone undetected for a long period of time, your dentist may perform a root canal in order to save the tooth. During this procedure, your dentist removes the pulp from the inside of the tooth. Next, they will clean it out and seal it with a filling.
Dental Crown: This is a natural-looking cover that is placed over a tooth to protect it. They are commonly used on teeth that have undergone a large filling or root canal.
Extraction: If your dentist is unable to save your tooth, they may have no other choice but to extract it. This gap can then be filled with a tooth replacement option like a dental implant or bridge.
How Can Cavities Between Teeth Be Prevented?
Because your toothbrush isn't able to reach certain areas of your mouth, like between the teeth, it is important that you take time to floss at least once every day. Other steps you can take to reduce tooth decay is use a mouthwash and cut back on sugary treats and beverages.
By seeing your dentist regularly for cleanings and checkups as well as keeping up an optimal oral hygiene routine, you can catch interproximal cavities early on and prevent them from occurring in the future.
About the Author
Dr. Nelson Y. Howard is a well experienced dentist who has been working in the field for more than three decades. He earned his dental degree from the UCLA School of Dentistry and is one of 370+ dentists in the world to be an Accredited Member of the American Academy of Cosmetic Dentistry (AACD). For more information on preventing tooth decay or to schedule an appointment at his practice in San Marcos, visit his website or call (760) 599-6559.