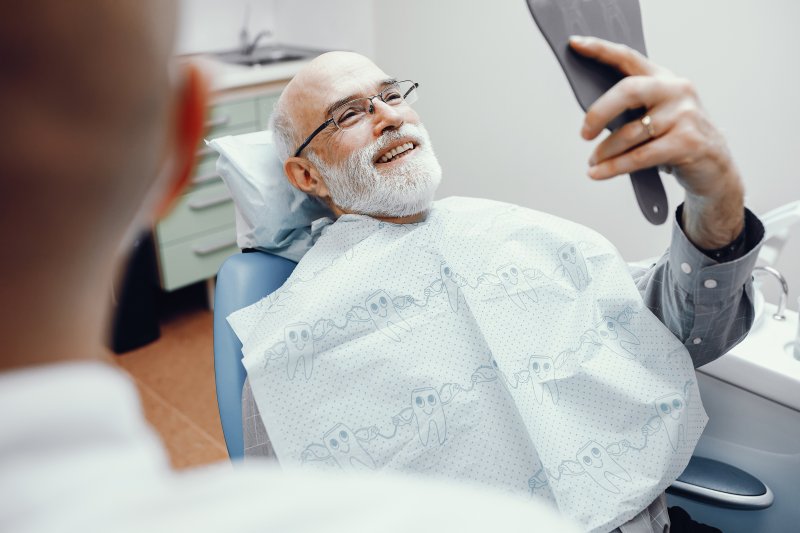 When you're missing teeth, many things that you used to find easy can be a struggle. Whether it's speaking clearly, eating your favorite foods, or just having a picture-perfect smile, missing teeth can get in the way. Dental implants are a great option, but if you don't have enough jawbone density, they probably aren't the right choice for you. However, you could be a good candidate for mini dental implants. Continue reading to learn more about this type of implant and the characteristics that could make you a good candidate.
What Are Mini Dental Implants?
Mini dental implants are a type of dental implant that are used mainly to stabilize dentures to the lower jaw. As you can tell by the name, mini dental implants are smaller than typical dental implants and have a diameter of approximately 1.8 – 3.3 millimeters. They are idea for people who don't have enough jawbone density to support a typical dental implant due to shrinkage over the years. Instead of having a replacement tooth screwed onto the end, they have a ball they you secure your dentures onto.
What Makes You a Good Mini Dental Implant Candidate?
Ultimately, it's up to your dentist to determine if you would be a good candidate for mini dental implants. Generally, here are some criteria that could indicate that it's right for you:
You're Ineligible for Standard Implants: If you have an insufficient jawbone for traditional dental implants, mini dental implants could be a better long-term option for you.
You Have Been Wearing Dentures: If you are a long-time denture wearer, it is normal for your bone structure to change over time which is often why people need adjustments frequently. Mini dental implants will provide increased support and stability as compared to traditional dentures. This means less slipping and sliding.
You're Healthy: No matter which type of dental implant you are considering, it is important to be in good overall health. If you have uncontrollable diabetes or are taking immunosuppression medication, you may be better off with an alternative option for the time being. If you have any dental concerns, like periodontal disease, you must complete treatment before getting your implants.
You Want a Fast Treatment: The placement procedure for mini dental implants is less invasive, takes less time, and gives you a shorter recovery period than getting traditional dental implants. You just need to avoid hard and sticky foods for a few days and you should feel mostly back to normal soon.
If you are unable to get traditional dental implants, ask your dentist if you would make a good candidate for mini dental implants. You'll have your smile back in no time!
About the Author
Dr. Nelson Y. Howard is a well experienced dentist in San Marcos, CA who has been practicing for over three decades. He earned his dental degree from the UCLA School of Dentistry and has two full service practices with focuses in Implant, Cosmetic, Functional, and Restorative Dentistry. Dr. Howard is a member of several professional organizations including the American Academy of Implant Dentistry. For more information on mini dental implants or to schedule a consultation, visit his website or call (760) 599-6559.