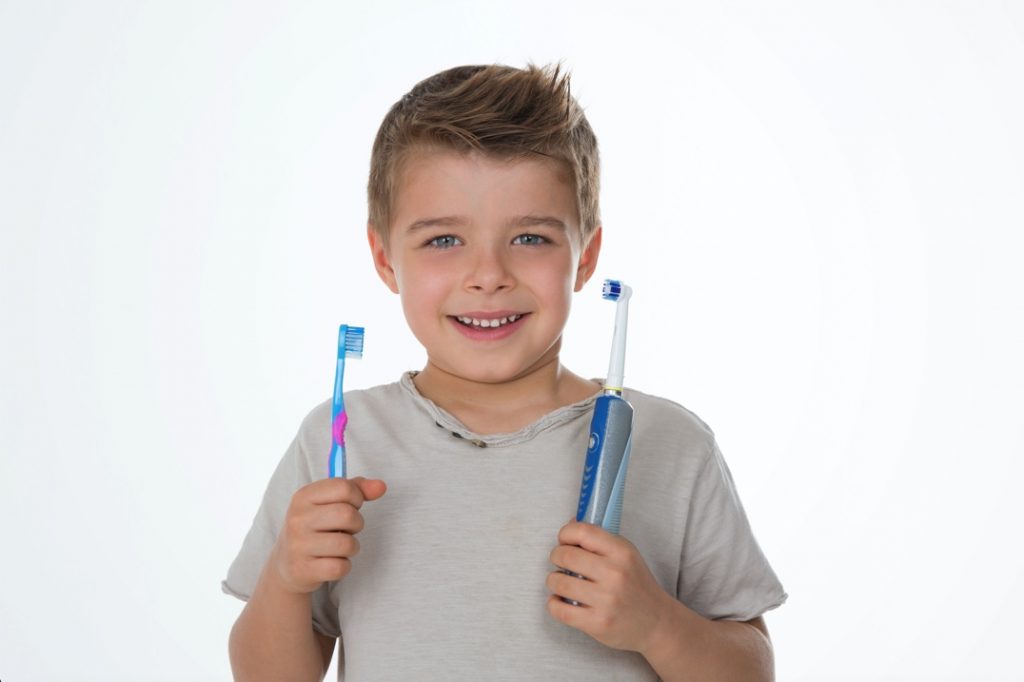 Part of having a good oral hygiene routine is brushing twice a day. Doing so helps to prevent tooth decay, cavities, gum disease, and other dental issues. However, do you know that you're using the right brush to clean your teeth? Should you get the affordable manual one or the pricy electric one with the charging station? Your family dentist shares the pros and cons of each toothbrush so you can make the best decision for your smile.
The Pros of a Manual Toothbrush
Manual toothbrushes are much more affordable than their electric counterparts. You can get one at grocery and drug stores for well under $10.
There are no charging stations, batteries, or additional accessories required to use a manual toothbrush. It's a simple option that is easy to travel with.
You have more control over the way you brush your teeth when you use a manual toothbrush. You can choose the pressure and speed, which is especially helpful if you have areas in your mouth that are sensitive.
The Cons of a Manual Toothbrush
When you use a manual toothbrush, you are completely relying on your brushing technique. People with motor difficulties, arthritis, and other conditions may find using a manual brush difficult and miss spots.
Incorrect brushing can actually harm your teeth and gums if you use too much pressure.
The Pros of an Electric Toothbrush
They provide between 6,000 and 30,000 strokes per minute, which is impossible with a manual brush. If used properly, it can be easier to do a thorough job removing plaque and food debris.
Having an electric toothbrush can inspire more enthusiasm to brush twice a day. This leads to better oral hygiene habits, and an overall healthier smile.
The Cons of an Electric Toothbrush
The vibrations of an electric toothbrush can be aggravating to people with gum issues or sensitivity. It's more difficult to control the movements of an electric toothbrush compared to a manual one.
Electric toothbrushes can be bulky and difficult to travel with if you have limited space. They are about twice the size of a manual toothbrush, and many of them require a charging station as well.
Compared to manual toothbrushes, electric toothbrushes have a higher price range. They can be anywhere from $20-$200 depending on what type of built-in features they have.
Each toothbrush has its pros and cons, but both can be effective if you use them properly. Ultimately, electric toothbrushes make it easier to clean your teeth and can result in better oral hygiene, especially for those with brushing difficulties. If you are unsure about which brush to use, ask your family dentist. Together you can figure out the best way to keep your smile clean and healthy.
About the Author
Dr. Nelson Y. Howard is a family and cosmetic dentist practicing in San Marcos and Rancho Bernardo, CA. He graduated from the UCLA School of Dentistry and has over three decades of experience. Dr. Howard is one of 370+ dentists in the world to be an Accredited Member of the American Academy of Cosmetic Dentistry. He believes that effective dental care begins at home, so your choice of brush is paramount to maintaining a healthy smile. For more information or to schedule an appointment, visit his website or call (760) 599-6559.