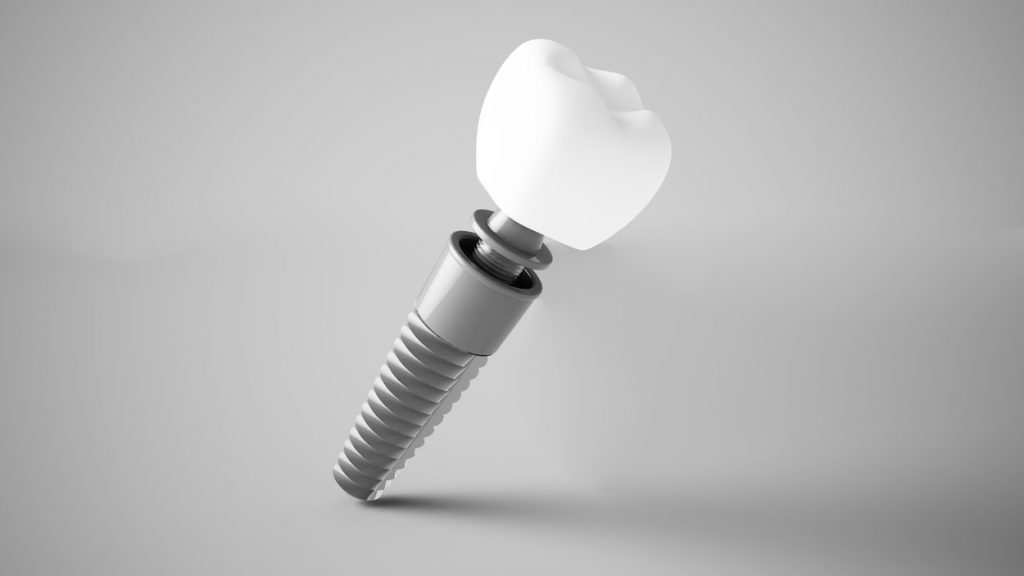 Dentures aren't a great fit for everyone. They can move during the day, irritate your gums, and make it harder to taste food. However, people have stuck with them because they are afraid of letting people know that they are missing teeth. However, there are now more effective and aesthetically pleasing ways to replace them. Dental implants are a relatively new piece of technology that can allow you to restore your smile to the way it once was without having to deal with the struggles that come with removable dentures. In this article, you'll learn what a dental implant is and what makes you a good candidate for one.
What Is A Dental Implant?
A dental implant is a metal screw that replaces the root of a missing tooth. Once it is inserted into your jawbone, a crown can be placed on top of it. They are exceptionally strong and do not need to be removed daily to clean. They allow you to chew and function just as you did before you lost your tooth.
Who Can Get A Dental Implant?
There are some conditions that can prevent you from receiving a dental implant. In order for one to work, healthy bone needs to be present beneath the area where your missing tooth was. This bone actually bonds to the implant and holds it in place. Without it, your implant will fail. Your gums also need to be healthy as well. Individuals who are suffering from advanced gum disease cannot have an implant because the disease destroys the necessary bone.
If you're lacking good bone under the implant site, your dentist may be able to use a procedure known as a bone graft to assist you. This often involves the placement of donor bone material inside your jaw. Your body then uses it to grow its own new bone tissue around it. If you are suffering from periodontal disease, your dentist can use specialized tools and procedures to remove the infection from beneath your gum line.
Can Dental Implants Improve My Dentures?
Dental implants can do more than replace missing teeth. They can also improve the stability of your dentures. Your dentist can place small implants on your gums that your denture can snap onto. This prevents it from moving around when you're eating or speaking.
Dental implants have given thousands of people the ability to be confident in their smiles. If you'd like to use them to replace missing teeth or improve your dentures, ask your dentist about whether or not you might be a good candidate for them.
About the Author
Dr. Nelson Howard is a member of the American Academy of Implant Dentistry. He understands that dental implants require a healthy foundation in order to be successful. He and his team provide patients with consultations to make sure that they are good candidates for the procedure. If you are interested in scheduling one, you can do so through his website or at 760-599-6559.