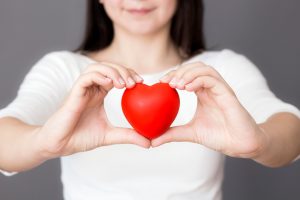 Have you ever spat out a little bit of blood into the sink when brushing or flossing? While some people might think this is normal, it's actually a serious sign of gum disease. While gum disease is bad enough in and of itself, did you know that it can actually lead to other health consequences? Namely, heart disease. Keep reading as we examine the link between gum disease and an increased risk of a heart attack.
What Is Gum Disease?
Gum disease, also known as periodontal disease, is an oral infection caused by excessive bacterial growth in the mouth. It's most often caused by bad habits like smoking and neglecting to brush and floss, but some people can be genetically predisposed to developing it. Periodontal disease starts out with mild symptoms like bleeding gums and chronic bad breath, but it can quickly spiral into something much worse. If left untreated, bacteria can attack the structures keeping your teeth in place, leading to tooth loss.
How Does Gum Disease Affect Your Heart?
One theory for this connection blames inflammation. Periodontal disease causes your gums to become inflamed, because inflammation is one of the body's natural responses to bacterial infection. That inflammation can create a chain reaction of inflammation that spreads throughout the body, eventually settling in the heart. This then narrows important arteries, increasing your risk of cardiovascular problems like heart attack and stroke.
Another reason for this connection might lie in the pockets between your teeth and gums. When you have periodontal disease, bacteria cause your gums to recede, forming gaps through which they can reach your bloodstream. From there, they can reach your heart, resulting in serious health issues.
How Can You Prevent Gum Disease?
In order to save your heart, it's important that you keep gum disease at bay. To do so, keep the following tips in mind:
Brush your teeth every morning and night with an ultra-soft toothbrush and a fluoridated toothpaste.
Floss every evening to prevent plaque from building up along your gumline during the night.
Rinse with an antibacterial mouthwash at least once daily.
If you currently smoke, consider quitting. Tobacco use more than doubles your risk of developing gum disease.
See your dentist every six months for a regular checkup and cleaning to remove plaque and diagnose gum disease in its early stages before it wreaks havoc on your heart.
If you notice any of the symptoms of gum disease, like tender or red gums, bleeding when brushing and flossing, or persistent bad breath, contact your dentist right away. It could save your life!
About the Author
Dr. Nelson Y. Howard earned his Doctor of Dental Surgery degree in 1986 from UCLA School of Dentistry. Since then, he has achieved numerous accolades, including Accreditation status in the American Academy of Cosmetic Dentistry. His practice, with two convenient locations in San Marcos and Rancho Bernardo, CA, offers periodontal therapy to help easily treat gum disease. To learn more, visit Dr. Howard's website.