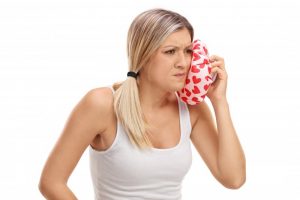 You're relaxing at the end of a long week of work, enjoying some popcorn and a movie with your significant other. Everything is going great until crunch! You accidentally bite down on an un-popped kernel. Pain shoots through your mouth and you spit out pieces of your tooth into your hand! What should you do? Here are some tips from a dentist on how to handle common dental emergencies.
Knocked-Out Tooth
When a tooth is knocked out, time is truly of the essence. You have maybe an hour at most to get to your dentist's office before the tooth is no longer viable for reattachment. After you call your dentist, gently rinse off your tooth and try to place it back in the socket. Do this by biting down on a piece of cloth. If you can't, then hold the tooth in your cheek pouch or in a container full of milk.
Broken or Chipped Tooth
Gather up the pieces of the tooth if you can find them, as your dentist may be able to attach them later. To curb swelling and pain, apply a cold compress to the outside of your mouth for 10 minutes on, then 10 minutes off. You could also take an over-the-counter pain medication as the bottle directs.
Dislodged Dental Crown
If your dental crown falls off, don't worry. Wash off the crown and try to place it back on the tooth with a piece of dental cement (which can be found at most drugstores) or sugar-free gum. Whatever you do, do NOT use glue of any kind to reattach your restoration, since that could permanently damage your underlying tooth.
Severe Toothache
First, floss around the area and rinse with lukewarm saltwater. Your toothache may be caused by a piece of food stuck between your teeth. if that doesn't work, take store-bought pain relievers and/or use a cold compress. If your toothache is accompanied by a high fever, you need to call your dentist right away, as that could be a sign that you have an infection.
Contact Your Dentist
One thing that all of these dental emergencies have in common is that they warrant contacting your dentist as soon as you can. If you put off treatment for a dental emergency, it could only worsen the problem in the long run. In the case of a knocked-out tooth, you'd have to get your tooth replaced, which can be expensive. Save yourself the money by getting your emergency treated in a timely manner.
About the Author
Dr. Nelson Y. Howard is a 1986 graduate of UCLA School of Dentistry with practices in San Marcos and Rancho Bernardo, CA. He is a member of the Dental Organization for Conscious Sedation, so he is more than qualified to use sedation to help you get out of pain as soon as possible. If you call his practice with a dental emergency, his helpful team will do their utmost to see you as soon as possible. If you find yourself going through an emergency situation, contact Dr. Howard's practice here.