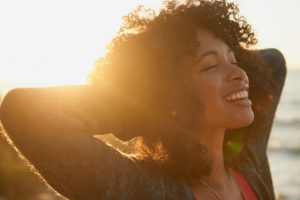 Maybe your New Year's resolution was to be a more confident person. Eating right and going to the gym a few times a week has certainly helped, but you still feel like something is missing. After a few looks in the mirror, you realize it's your smile that leaves something to be desired. Your teeth have unsightly chips and stains. Fortunately, this can all be remedied by visiting your cosmetic dentist. Keep reading to learn three reasons that cosmetic dentistry can boost your self-confidence.
Maintain Healthy Teeth
The mouth is often considered the window to the rest of the body. If a person takes care of their teeth, they are usually perceived as healthier because they are thought to also take care of their body by eating healthy foods and exercising. By getting your smile beautified with cosmetic dentistry, you're more likely to maintain your results by brushing, flossing, and attending checkups with your dentist.
Reduce Signs of Aging
As you get older, the outermost layer of your teeth, known as enamel, starts to thin, allowing the yellower layer underneath, called dentin, to be exposed. Many people choose to combat this sign of aging with professional teeth whitening, porcelain veneers, or direct bonding. Doing so allows you to feel prouder of the way your smile looks.
Become a Happier Person
Studies have shown that physically smiling triggers the release of feel-good chemicals, like dopamine and serotonin, in the brain. Low levels of these chemicals have been linked to depression and anxiety, so smiling even when you don't particularly feel like it can improve your mental health.
However, if you get your pearly whites improved by your cosmetic dentist, you'll feel like smiling all the time. When you've invested time in attaining straight white teeth, you'll naturally want to show them off. Since you'll become a more smiley person, you'll draw happier people toward you. This can play to your advantage in job interviews, first dates, and even just hanging out with friends.
Having confidence is something that can improve just about every aspect of your life, from personal to professional. If you're interested in becoming a more confident and generally happier person, talk to your cosmetic dentist today about which treatment would best benefit your unique smile.
About the Author
Dr. Nelson Howard is one of only a few hundred dentists nationwide to be an Accredited Member of the American Academy of Cosmetic Dentistry, the world's leading association of dentists specializing in cosmetic treatment. He also is the President and Founder of the West Coast Society for Cosmetic Dentistry. His practices in San Marcos, CA and Rancho Bernardo, CA offer a multitude of cosmetic services to take your self-confidence to the next level. For more information, visit Dr. Howard's website.