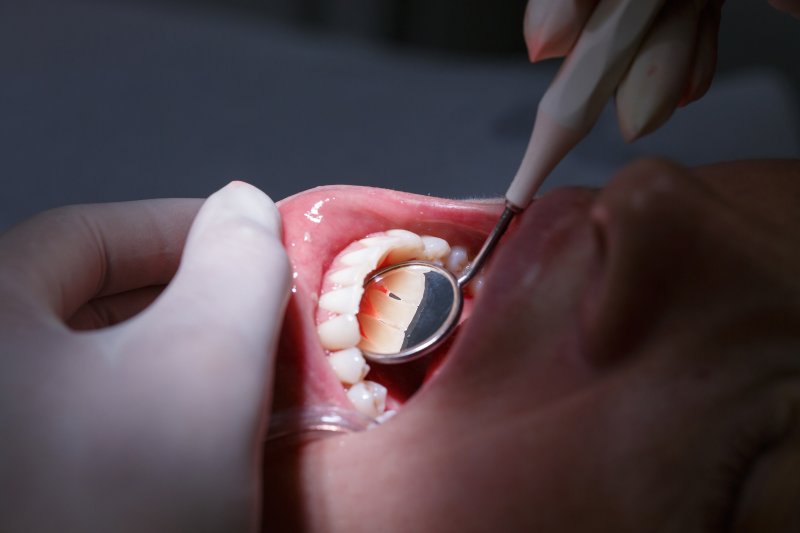 You wake up one morning and look in the mirror only to notice that your teeth appear to be a bit longer than before. You tell yourself it's just your eyes playing tricks on you, but when you go for your regular dental checkup, your dentist tells you that you have a receding gum line. If this doesn't make sense and you're wondering how this could have happened, read on to learn more about this common problem and what you can do about it.
What Causes Gum Recession?
Gum recession takes time, as in, it doesn't happen overnight. Years of wear and tear, aging, and other habits can lead to your gums retreating. However, when it does happen, you'll probably be asking yourself "Why?" Here are a few reasons it could be happening to you:
Improper flossing technique
Smoking or tobacco usage
Hard brushing
Teeth grinding and clenching
Overuse of teeth whitening treatment
Gum disease
Are Receding Gums Normal?
While it may be common, gum recession is not normal. Teeth that appear longer than they should is not something that you should expect to see as you grow older, but unfortunately, too many of the habits people exhibit and practice lead to receding gums.
Fortunately, many of the reasons this type of dental problem occurs can be prevented. Using the right tools, techniques, and treatment, you and your dentist can work together to combat the issue and take back your oral health.
What Can I Do About It?
The first step is to talk to your dentist about treatment methods. Once you have determined what is causing your soft tissues to recede, you can begin to move forward on a path to healthier gums. Some ways to treat a receding gum line include:
Wearing a mouthguard – If you are prone to grinding your teeth (bruxism), talk to your dentist about receiving a custom-made mouthguard to wear at night while you sleep.
Quit smoking – If you are having a hard time quitting, look for support groups or try one of the many products available that can help.
Ease up on the brushing and flossing – Talk to your dental team about the proper techniques to brushing and flossing your teeth. Surprisingly, a gentle touch is all you need to effectively remove bacteria and food particles from on, around, and between your teeth.
Don't let receding gums leave you worried about your smile. What seems common is actually not, and the only way to beat it is to find the right method of treatment. Take the time to talk to your dental professional and position yourself to have better gum health today.
About the Author
Dr. Nelson Y. Howard, D.D.S., graduated from the UCLA School of Dentistry before completing a one-year General Practice Residency at the V.A. Medical Center in West Los Angeles California. He was the first dentist in all of North San Diego County and is one of 370+ dentist in the world to be an Accredited Member of the American Academy of Cosmetic Dentistry (AACD). Dr. Howard and his team are dedicated to helping patients facing all types of dental problems, including gum disease. Should you notice your gums are receding as a result, don't wait to seek treatment. You can take back your oral health before it is too late! For questions about our services, visit our website or call (760) 599-6559.