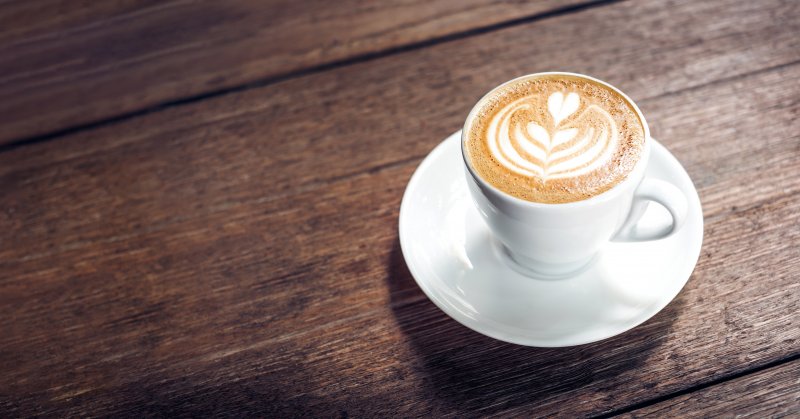 As the temperatures cool down outside, it's likely you're preparing by pulling out the blankets, slipping on your comfy house shoes, stoking a fire, and warming your taste buds with a deliciously warm beverage. While your favorite coffee may taste good going down, it and other hot drinks can be damaging to your oral health. Find out how and what you can do to prevent your teeth from the negative effects of these tasty warm-weather concoctions.
The Negative Effects of Hot Drinks
Before you take a sip of that warm cup of hot chocolate, maybe you should consider how it impacts your pearly white smile. Cosmetic dentistry is filled with patients who want a better-looking smile because of years of smoking or consuming dark-colored beverages and foods. Restorative dentistry is also full of people who have experienced decay because of poor oral hygiene and diet. If you want to know the truth about these hot drinks, here is how they can negatively impact your oral health:
Stains and Discoloration
When you opt for coffee instead of water, you're running the risk of stains developing on your teeth, especially if you forgo brushing or rinsing immediately after consuming. Stain-causing foods and drinks can leave behind tiny remnants that can build on your teeth over time and lead to increased staining over the years.
Tooth Decay
Anytime you consume anything with sugar, it serves as a breeding ground for bacteria to build and spread. From coffee to tea to chocolate-filled drinks, the sugar that is added to these beverages can lead to tooth decay and ultimately, cavities forming. While coffee without the added cream and sugar can actually protect your teeth from disease, the moment you start to add anything else to it, you put your teeth at risk for decay.
Ways to Protect Your Teeth
In order to protect your teeth this Fall, you'll need to take the appropriate steps. While you may be unable to completely avoid these tempting drinks, there are things you can do to minimize the negative impact on your health, such as:
Using a fluoride toothpaste to protect against tooth decay and strengthen tooth enamel.
Brush your teeth twice a day for two minutes, and when possible, remembering to brush immediately after consuming a sugary beverage.
Floss between your teeth to remove bacteria at least once a day.
Use an antimicrobial mouthwash to rinse each morning and night.
Maintain regular dental checkups and cleanings.
Use a straw to drink coffee or your favorite Fall beverage, as this minimizes the amount of contact between the liquid and your teeth.
Stay hydrated by drinking plenty of water. Not only will this keep your salivary glands working properly, but it will help to rinse out your mouth of any bacteria or food particles left behind.
Remember, you can enjoy everything that comes along with the changing season but be mindful of the things you consume that can harm your teeth and gums. Holidays usually mean poor eating habits and lots of sugar. Try to avoid as much of it as you can, and make sure to follow the above-mentioned tips to keep your oral health on track.
About the Author
Dr. Nelson Y. Howard graduated from the UCLA School of Dentistry before completing a one-year General Practice Residency at the V.A. Medical Center in West Los Angeles California. He was the first dentist in all of North San Diego County and is one of 370+ dentists in the world to be an Accredited Member of the American Academy of Cosmetic Dentistry (AACD). As a qualified dental professional, Dr. Howard believes in the importance of preventive care, which includes more than regular dental cleanings and proper oral hygiene habits at home. It also includes maintaining a well-balanced diet and being mindful of the beverages you consume. He and his team can work with you to improve your oral and overall health habits today. For questions about our services, visit our website or call (760) 599-6559.