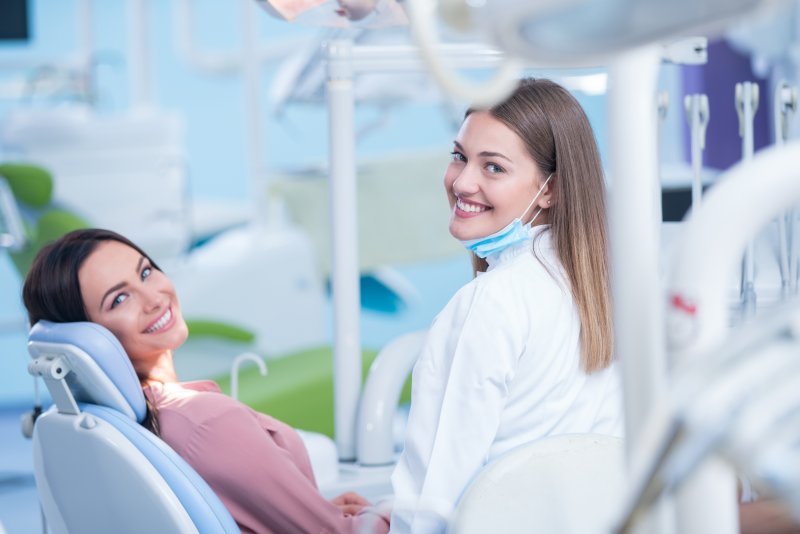 Your dental visit is for more than just cleaning your teeth. Your check-up is crucial to finding other problems that may occur in your mouth. One of these is oral cancer. April is Oral Cancer Awareness Month, so there's no better time than now to schedule a screening at the dentist.
Oral Cancer by the Numbers
Nearly 50,000 Americans are diagnosed with oral cancer every year, and only about 50 percent will survive more than five years beyond their diagnosis. Oral cancer is responsible for more than 9,500 deaths each year—that's about one death every hour of every day. Sadly, many of those deaths could have been prevented with an oral cancer screening.
Oral Cancer's Early Warning Signs
A dentist checks for signs of oral cancer at each one of your dental cleaning and exam appointments. These signs include:
A sore in your mouth, on your tongue, inside your cheeks or on your lips that has not healed in more than two weeks
A red or white patch that can be either smooth or scaly
A lump or thickening within or on top of any oral tissue
A spot in your mouth or on your lips that feels tender or numb
Difficulty swallowing or chewing
Ear pain, but no infection
A change in the way your teeth fit together when you bite
Any oral or throat cancer is located close to lymph nodes in your neck. Therefore, without early detection, the cancer can spread to other bodily systems. Your oral cancer screening is all the more important for this reason.
Oral Cancer Risks
Research shows that more men develop oral cancers than women. And men who smoke or chew tobacco have an even higher risk of developing the disease. Add alcohol consumption to tobacco use and the risk rises even more.
Oral Cancer Screening Step-by-Step
During your oral cancer screening, the dentist will visually check your mouth, tongue, lips and cheeks for anything that looks suspicious—that includes looking underneath and along the sides of your tongue and at the back of your throat. Lastly, the dentist will gently feel along your jaw and neck, checking for any swelling. If further investigation is necessary, you'll be referred to your primary care physician.
An oral cancer screening can truly save a life. If you need to schedule a dental checkup with oral cancer screening, then contact your dentist. Screenings are a painless way to avoid this dreaded disease.
About the Author 
Dr. Nelson Y. Howard, D.D.S., graduated from the UCLA School of Dentistry before completing a one-year General Practice Residency at the V.A. Medical Center in West Los Angeles California. He and his team are committed to your oral and general health. To schedule a dental checkup with oral cancer screening, visit our website or call (760) 571-2508.