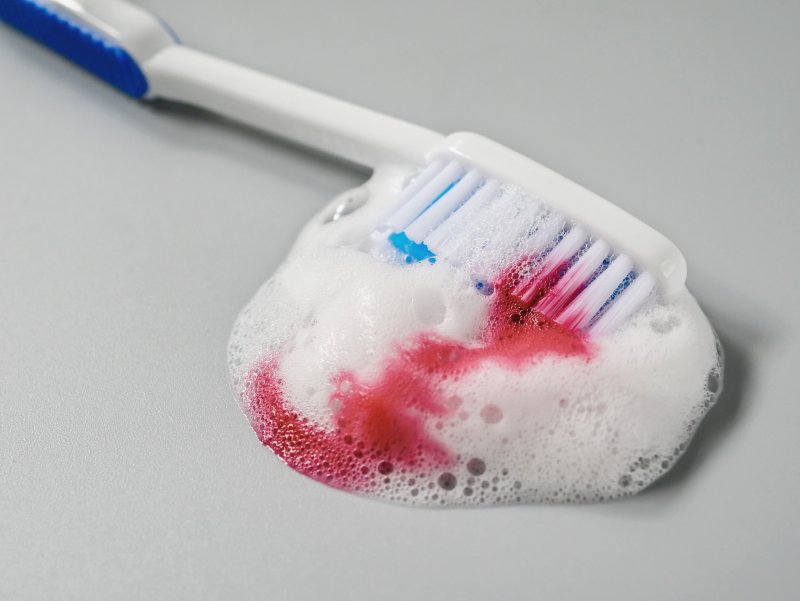 With so many kinds of doctors treating different areas of the mind and body, you might be surprised to learn just how intertwined it all can be. While you're seeing a counselor about the stress in your life, your dentist is providing you with a nightguard to prevent teeth grinding, which you started doing because of the stress. Did you know the same type of connection can be made between gum disease and poor heart health? To further explain, read on to find out how oral infection can lead to cardiovascular disease.
What is Gum Disease?
Also known as periodontal disease, this is the number reason for adult tooth loss. Gum disease occurs when an infection forms in the tissues that hold your teeth in place. If you don't practice good dental habits, bacteria can build, causing red, swollen, and irritated gums. A mild stage of gum disease is known as gingivitis; however, if the bacteria is causing bone to deteriorate, your teeth may begin to loosen and eventually, fall out. This is known as periodontitis.
How Can it Impact My Heart?
When your gums show signs of periodontitis, pockets of pus can form, allowing bacteria to spread beneath the gum line and enter the bloodstream. Inflammation and bacteria can cause plaque to build on your arteries and harden. As a result, blocked arteries can lead to problems with blood flow, causing a blockage to the heart and ultimately, a heart attack. In addition, hardened arteries can cause hypertension and increase your risk for a stroke. If that isn't scary enough, you can develop endocarditis, which is an infection of the lining of the heart, and it can be fatal.
What Can I Do to Prevent Problems?
If you want to ensure your oral and overall health is in good shape, you'll need to commit to making some changes in your life. While it may not be easy at first, once you get into a routine and start noticing positive changes, you'll be happy you did it. For prevention, make sure you:
Brush your teeth twice a day for two minutes and flossing at least once a day
Stop smoking
Eat a well-balanced diet
Use a fluoride-based toothpaste and mouthwash
Limit or avoid the amount of sugar in your diet
Poor oral health and heart disease is nothing to joke about and should always be taken seriously. Regular dental checkups and a good at-home dental hygiene routine are great first steps to preventing gum disease and a heart attack or stroke.
About the Author
Dr. Nelson Y. Howard, D.D.S., graduated from the UCLA School of Dentistry before completing a one-year General Practice Residency at the V.A. Medical Center in West Los Angeles California. He was the first dentist in all of North San Diego County and is one of 370+ dentist in the world to be an Accredited Member of the American Academy of Cosmetic Dentistry (AACD). He and his team want to ensure you walk away with a healthy, beautiful smile! For questions about our services, visit our website or call (760) 599-6559.