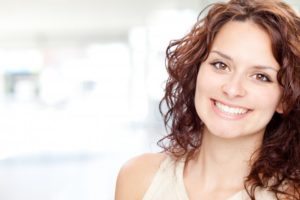 Seeing a cosmetic dentist is good for your self-confidence as well as your dental health. Cosmetic dentists have the same training as a general dentist when it comes to diagnosing and treating cavities and other common problems. They also have special advanced skills that can make your smile not only healthier but more beautiful than ever.
The Link between Your Smile and Your Self-Confidence
People who study success have identified a set of specific characteristics that high achievers have in common. Each of these traits is influenced in one way or another by the person's oral health. They include:
Optimism. Happy, successful people tend to look on the bright side of things. They acknowledge that the world has problems. But they also believe that those problems can be solved. Knowing that your teeth and your gums are in good health can inspire this attitude in yourself.
Self-comfort. Happy, successful people are comfortable in their own skin. They're not constantly checking their appearance for little flaws or trying to hide cosmetic imperfections. Knowing that your teeth look their best can help you to enjoy this same quality.
Self-esteem. Happy, successful people are not only comfortable with themselves, they recognize their own self-value. They have much to offer the world and they celebrate this fact. Having an attractive smile is one way to nurture your own self-esteem.
Happy, successful people are rarely caught off guard. They know how to handle the unexpected as well as the routine. When your teeth are healthy and appealing, you're better at thinking on your feet.
Happy, successful people don't bully others. By the same token, they don't let others bully them. They know they have as much right to happiness and respect as anyone else on earth. It's easier to communicate your natural assertiveness when you know that your smile is backing you up.
Self-discipline. Happy, successful people know that achievement entails self-investment. This includes taking time for your teeth and gums. Your cosmetic dentist can help by giving you valuable coaching tips on brushing, flossing, and other important self-care steps.
Four Ways Your Cosmetic Dentist Can Improve Your Smile
Now that we've talked about the benefits a beautiful smile can offer, let's look at four ways your cosmetic dentist can help you to achieve this goal:
Teeth whitening. This easy, relaxing treatment can be performed either in-office or by yourself using a prescription take-home kit. Either way, the results are just as amazing.
Porcelain veneers. Micro-thin layers of porcelain give your smile an instant facelift in as few as two appointments.
Ceramic crowns, fillings, and bridges. Crowns, fillings, and bridgework are standard restorative dentistry techniques. Your cosmetic dentist uses modern, natural -looking ceramic materials that are far more appealing than older, metal-based approaches.
Dental implants. Enjoy the cosmetic and restorative benefits of traditional dentures without the need for messy adhesives or constant worry about the restoration coming loose.
Make an appointment to see your dentist soon about your smile restoration options. There's a world of newfound self-confidence waiting for you on the other side.
About the Author
Dr. Nelson Y. Howard has been practicing dentistry for more than three decades. Dr. Howard earned his DDS degree from the UCLA School of Dentistry in 1986 and is an accredited member of the American Academy of Cosmetic Dentistry (AACD). You can reach his office online or by calling (760) 599-6559.