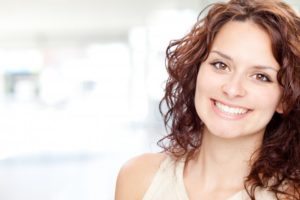 Preventive dentistry functions as a foundation of your oral health. It allows you to establish a relationship with your dentist of San Marcos and the entire staff, while embarking on a journey to a more educated and healthier approach to your mouth, teeth and gums. These visits happen on a semi-annual basis and serve as the perfect compliment to your daily oral hygiene regimen. But if this is your first time visiting your new dentist, you may not be sure what to expect. As you continue reading, though, you'll get the answers you need.
What Happens at the First Visit?
When you go in for your first visit, here is what to expect:
Greetings from Office Personnel – If you are a little apprehensive about visiting a new dentist, there's nothing more comforting than to walk into the door and be greeted by a warm, caring staff member. This person will also guide you through the completion of any paperwork.
Meet Your Hygienist – Next, you'll meet your dental hygienist, who will discuss your medical history with you before any work is done, which is vital for your safety. This is also a great time to express any anxieties that you may have so that the staff knows what steps to take to make you feel as comfortable as possible.
Cleaning – Your hygienist will then perform a thorough cleaning of your mouth, removing any plaque and built-up tartar.
Examination – Then he or she will examine your gums, other soft tissue, teeth and even measure your periodontal pockets, the spaces between the top of the gum line and where the gums firmly attach to your teeth.
X-rays – A set of X-ray photos will be taken to allow your dentist to have a full view of what is going on with your entire oral cavity.
Dentist Exam – This thorough process will continue with a second exam from your dentist. He or she will review your X-rays to look for any signs of bone loss, fracture or any other abnormality before moving on to look for any issues with jaw alignment, teeth grinding or oral cancer.
Consultation – Your appointment will end with a conversation with your dentist, where he or she will go over the results with you, make any recommendations for corrective procedures and you'll be able to ask any questions that you may have.
Other Superb Services
There are still some services that go beyond just the normal scope of a dentist appointment, that you can expect from visiting your professional in San Marcos. They include:
Extensive Patient Education – Beyond just providing a post-visit consultation, you can expect to be educated about every process of care. This is because your dentist knows that the more you're informed about each component, the greater your involvement will be in maintaining excellent oral health.
Cleanliness – You can also feel safe in knowing that all the guidelines set by the Centers for Disease Control and Prevention are met, including sanitization of equipment, disposal of items that can't be sanitized and constant testing to ensure the efficiency of the methods used.
Your visit to your local dentist should be a pleasant one, where you leave feeling refreshed and confident in knowing that you've taken a huge step in protecting your oral health for years to come.
About the Author
An Accredited Member of the American Academy of Cosmetic Dentistry, Dr. Howard Y. Nelson specializes in cosmetic, implant and several other modalities.  A highly accomplished professional, he is the President and Founder of the West Coast Society for Cosmetic Dentistry and is a member of several other professional organizations. Dr. Nelson practices at Nelson Y. Howard, DDS and can be reached for more information through his website.