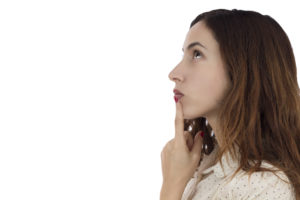 One of the keys to maintaining your oral health is to be under the care of a professional who provides excellent preventive dentistry. This person will also serve as a trusted guide in leading you to a world of wellness, but how do you know who's right for you? A local dentist of Rancho Bernardo says there are some criteria that you can use to narrow your search. Learn what intangibles the right care provider will possess as you continue reading.
What to Look for in Your Dentist
Your search will be made easier by using these criteria as the litmus test to evaluate your new dentist:
Credentials – The dentist that you work with should possess the necessary credentials from an accredited institution to provide the services offered.
Experience – Equally as important as credentials is experience. You want to know that the professional providing your care has been exposed to a multitude of people and issues, with a successful track record.
Environment – When you arrive for a visit, the office environment should be one that is comfortable and welcoming.
Location – Your life is busy so it's quite necessary that your new dentist be conveniently located, which will make it easier to maintain your appointments.
Hours of Operation – Before choosing a dentist to work with, verify the office's hours of operation to ensure that they'll work with your schedule.
Options for Emergencies – Dental emergencies can happen unexpectedly, so it's important to know your dentist's procedures for handling an emergent situation that happens outside of normal office hours.
Why is it Important to Find the Right Dentist?
Finding the right oral professional will protect you from a multitude of dental maladies. This is due primarily to preventive dentistry visits where you'll receive a thorough cleaning and checkup. Therefore, when you leave these six-month appointments, your dentist will have updated X-rays, assessments of your entire oral cavity and will be able to take a proactive approach to your dental health instead of chasing problems that have been festering.
Here are some of the issues that can be avoided with the help of your local professional:
Chronic Bad Breath – If there are signs of an overabundance of harmful bacteria, your dentist may prescribe an anti-bacterial mouthwash to remove them.
Gum Disease – When you fail to maintain semi-annual appointments, you run the risk of not catching the growth of bacteria that lead to gum disease, which involves red, swollen and sensitive gums that are easy to bleed, and damage to the fibers and bone that hold your teeth in place.
Tooth Loss – If gum disease is not addressed earlier enough, the result could be tooth loss, then requiring some form of restoration like a bridge, dentures or dental implant.
Oral Cancer – When you have infection and inflammation for a prolonged period of time, you become more susceptible to oral cancer, which feeds on the toxicity of an uncared-for mouth.
There is a silver lining in the cloud, though – your local dental expert. So don't feel overwhelmed by the task of finding the right professional because a perfect fit is closer than you may think. And the relationship that you'll build with the entire staff will benefit you for years to come.
About the Author
A graduate of the UCLA School of Dentistry, Dr. Nelson Y. Howard focuses on advanced cosmetic, functional, restorative and several other forms of dentistry. The President and Founder of the West Coast Society for Cosmetic Dentistry, he is member of several other professional organizations. Dr. Howard practices at Nelson Y. Howard, DDS and can be reached for more information through his website.