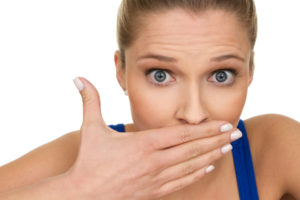 When you look in the mirror, are you satisfied with the smile you see? Has wear and tear over the years caused damage to your teeth than diminishes your smile? Is there room for improvement? If you answered yes to any of these questions, you might be interested to learn how cosmetic dentistry can help enhance your smile. Many people believe that cosmetic dentistry is expensive and takes a long time to complete, however there are many treatment procedures that are fast, cost effective, and can help you achieve the smile you've always wanted. Dr. Nelson Y. Howard, your dentist in San Marcos, explains more.
Teeth Whitening
Perhaps your smile doesn't really need repair, but could use a boost? Whitening your teeth is one of the quickest ways to make a huge impact on your smile, and you can do it based on your own schedule!
We'll create plastic take-home trays based on impressions we take of your teeth, which means they're designed to fit snug and protect your gums from injury. You can choose between our DayWhite and NiteWhite systems depending on what works best for your schedule and lifestyle. We show you how to safely apply the gel to your trays and you're off to create a whiter, brighter smile in a matter of days.
Cosmetic Bonding
Have your teeth suffered from chipping, fractures, or wear over the years, or perhaps some discoloration or staining? Maybe you have small spaces between your teeth that detract from the aesthetics of your smile? Did you know that cosmetic bonding can repair these concerns during one short appointment with Dr. Howard?
Composite resin is a pliable and durable material that we use for dental fillings. This same material can also be used to repair small dental issues that diminish your smile. Dr. Nelson can customize composite resin so it matches your teeth and bond it directly to your tooth without the loss of any additional tooth structure. Cosmetic bonding is a quick and cost effective way to repair many dental issues.
Porcelain Veneers
Patients needing larger repairs or who are looking to enhance their entire smile can benefit from porcelain veneers. A dental veneer is thin sheath of porcelain that is designed to fit over your tooth to cover many of the same issues that cosmetic bonding repairs such as:
Gaps and spacing between teeth
Stains and discoloration
Slight misalignment
Chips and fractures
Excessive wear
Size discrepancies and misshapen teeth
Veneers can be custom shaded to brighten your smile, and because they're stain resistant you won't need to worry about whitening your teeth.
Learn More About Cosmetic Dentistry from Dr. Howard
Dr. Howard is one of 370+ dentists in the world to be an Accredited Member of the American Academy of Cosmetic Dentistry (AACD). This is the largest association of dentists specializing in cosmetic dentistry. This prestigious award is only achieved through countless hours of training and demonstrating excellence in the field of cosmetic dentistry.
If you'd like to learn more about the possibilities for your smile, we encourage you to contact your cosmetic dentist in San Marcos to schedule a consultation.