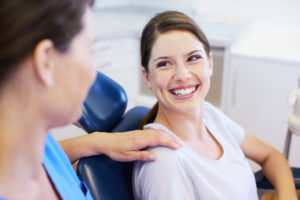 With the end of the year fast approaching, it's time to check and see if you've had all of your regular dental cleaning and checkup appointments. The end of the year brings the holidays, during which most of us indulge in foods and goodies that we may not always eat. This is a prime time for dental emergencies to happen! Having your teeth cleaned and checked is a good way to avoid holiday emergencies. It's also a great time to ensure that you've maximized your benefits for the year. Your dentist in San Marcos reminds you to avoid emergencies by maximizing your dental insurance.
How Dental Insurance Works
Most typical dental plans run on a calendar year, and have a yearly maximum amount that they will pay for preventative care and other treatment you need. Unfortunately, if you don't use those dollars within the year, you will lose them. This means that if you haven't had both of your six-month cleanings and checkups for the year, or if you have outstanding dental work such as a dental filling to be done, now is the time to schedule!
The Importance of Regular Dental Visits
Most dental insurances will pay for most or all of the cost of your six-month checkups, so it's to your benefit to take advantage of those insurance dollars and ensure that you've scheduled both of your appointments for the year. These visits are your first line of defense against issues such as periodontal (gum) disease, oral cancer, and tooth decay because we screen for these issues at every checkup. These conditions are all more effectively treated in their earliest stages, ensuring that you receive the least invasive treatment.
Avoid Dental Emergencies
There are certain foods to avoid during the holidays to protect your teeth from emergency situations. Sticky and chewy treats such as caramel can pull old restorations out and leave you with a painful situation. Hard candies such as peanut brittle or candy canes can actually cause fractures or break your tooth. Having your teeth checked now, and avoiding certain goodies will ensure that you have a happy and healthy holiday season.
Contact Dr. Nelson Howard to get your checkup scheduled and ensure that you're ready to enjoy the holidays.