July 22, 2017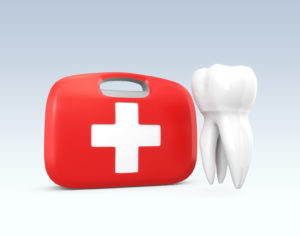 No matter what kind of dental emergency you're dealing with, Dr. Howard and his team are ready to help. Call our office immediately at 858-451-0550. Whoever answers the phone will be able to offer tips on how to handle your particular emergency and schedule a same-day appointment when necessary. You can call that same number after regular business hours, too, and our answering service will help you get in touch with Dr. Howard, your dentist in Rancho Bernardo. Read on to learn about what you should do in different dental emergency situations.
Comments Off

on Your Dentist in Rancho Bernardo Treats Emergencies Immediately
September 21, 2016
It's nice to get away from the office for a while and just enjoy the park. The expansive view of the coast helps time slow down. You've got nowhere to be and you're not in a rush. As you're wandering around, gazing up at the trees, you're not looking where you're walking. Your foot lands awkwardly on a rock and you go tumbling down without enough time to brace yourself with your hands. As you get up and dust yourself off, your tongue feels a canyon between your front teeth. One of them has been knocked out and you're bleeding. What do you do in this situation? Dr. Howard, an emergency dentist in San Marcos, talks about what you can do in this type of situation.